Global Gateway Madrid: New program offers freshmen worldly experience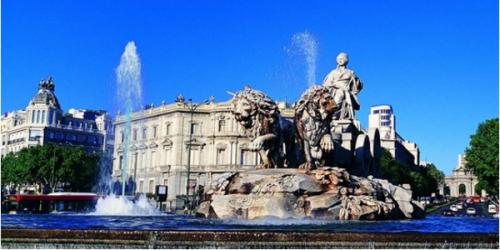 For some, the thought of studying abroad elicits excitement about going on a new journey. Yet, the cost of receiving an education overseas also presents students financial burdens, language barriers and other stresses as well.
For the Center for International Programs and Services and Study Abroad advisors, this year's application process is an exciting time to introduce their new pilot program, Global Gateway Madrid.
The program was created for first-year students to get a taste of studying abroad while at Suffolk's campus in Spain during their spring break and hopefully return to Boston and showcase what they learned.
"This unique opportunity will be an enriching academic experience, in which you will learn about the politics, business, and culture of this vibrant country," according to Suffolk University.
Hillary Sabbagh, an international student and study abroad advisor in the center is excited to be a part of launching this new program.
"It's a good opportunity for students who are unsure of studying abroad because it will give them a taste of what to expect," she said.
While in Spain, the students will be hosted by Suffolk's Madrid campus and its faculty, where they will have access to resources to go in and ask any questions about the campus and culture. They will also be able to explore world-famous museums, medieval towns, and an array of company visits in the city.
Although the program's complete content is not finalized yet, some of the activities may include business visits to Banco Santander, the Real Madrid Soccer Stadium, a historic walking tour of downtown Madrid while exploring Plaza Mayor and Royal Palace, and taking day trips to places like Segovia, Toledo, or Salamanca.
"It's an interactive program where students get an overview of the history, culture, art, economy, and politics of Spain," said Sabbagh.
The program has been long-anticipated by Director Kathleen Sparaco, who wanted to give first-years an opportunity to travel abroad.
"It's something that my director has thought about for a while because we wanted to give this opportunity to freshmen of a global experience," said Sabbagh.
For the cost of $450, students will be provided three meals a day, the round-trip flight, and housing in a hotel centralized in Madrid.
"We are hoping to give the students an opportunity, especially for those who wouldn't necessarily have this opportunity."
"It's something we hope to give all Suffolk freshmen at some point. And we didn't want cost to be a factor so we were lucky that we got it to be subsidized," she said.
Although the application process will be highly selective, the center encourages freshmen from all three schools to apply by its Friday, Oct. 23 deadline.
"We are looking for a mix of students, including those who are well travelled and those who have not left the country yet," said Sabbagh.
Sabbagh explained that the application is mainly essay questions on the students background, information on traveling, their biggest accomplishments, and the opportunities they look forward to taking advantage of at Suffolk.
"We are asking students to put thought and effort into their application," said Sabbagh.
Students who apply will hear if they have been accepted before Thanksgiving break during mid-November. The first group meeting will be during December and then pre-departure meetings start in January. Only 25 to 30 students will be selected.
Applications can be found at suffolk.edu/globalgateway and all questions and inquiries should be sent to [email protected].
Leave a Comment
About the Contributor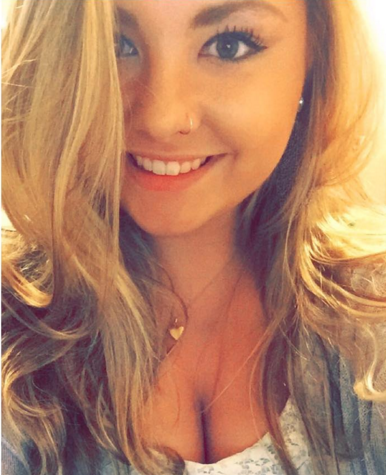 Alexa Gagosz, Previous Editor-in-Chief
Former Editor-in-Chief of The Suffolk Journal, fighter for equality and former World News Editor. Most likely found in The Journal's office, getting lost in the Massachusetts State House or frolicking around Boston Harbor. Thrives off of investigation pieces that consume her.