Global Gateway fosters community for freshmen at Suffolk Madrid
Creating community and education on a global scale are values Suffolk University hopes each and every student has the ability to benefit from. One of the premier ways the school is able to do this is through the Global Gateway Program.
This program takes 60 freshmen students each year overseas to Madrid, Spain to explore the Suffolk Madrid campus. The trip allows students the unique experience of living, learning and engaging with a culture of a country different than their own for possibly the first time.
The trip is a highly subsidized week-long non-academic excursion that looks to serve quite literally as a gateway for students into studying abroad and becoming a global citizen.
"This is the fourth year we've done it, with two major goals, one was to foster community with first year students, so organizing activities that promote that is a huge priority," said acting Provost Sebastian Royo in an interview with The Suffolk Journal. "Ultimately we think that study abroad can be a transformative experience for the students, by doing this we hope it can open new horizons for the students and that students who participate in the gateway program will study abroad in their collegiate career."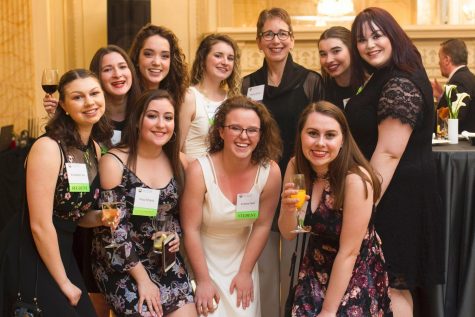 By keeping the program affordable, costing just $495 per student with travel, living and food accommodated, Global Gateway is able to choose from a diverse pool of students to take on the trip. Freshmen students must apply and complete several interviews in order to be accepted to go on the trip. They also have to agree to create a group project upon the completion of the trip.
"I have two brothers and my family couldn't afford to go abroad so in my application I said how I was working now so I could afford this," said freshman Megan Qualters in an interview with The Suffolk Journal. "This would be my trip because my family couldn't afford it."
The program looks to take particularly motivated students who they think will take advantage of the opportunity and fully immerse themselves in the experience to the fullest.
"It's not just about going to Spain for a week, it's about making sure you have the curiosity, the willingness to invest the time in exploring, learning, engaging and making the best out the opportunity," said Royo. "It's a very significant investment for the university so we want students that are committed."
Before the trip students attend information sessions that outline the details of the trip and educate them on the history of Madrid and the accompanying cities that they visit while in Spain. The group travels to Toledo and Segovia, two cities with medieval architecture and rich history.
Suffolk President Marisa Kelly has joined the trip in each of the last three years and interacts with the students on a personal level. The chance to make connections with Provost Royo and President Kelly on such an intimate level makes first year students feel immediately connected to the university on more than just an academic level.
"The president and her wife came, it was really cool getting to know the president and getting to sit next to her at lunch and talk to her and establish a connection," said freshman spanish major Autumn Hall in an interview with The Journal. "By the end of the trip she knew me by name."
The Global Gateway Program hopes to leave a lasting impact on their alumni. Staff have expressed that they genuinely enjoy watching the first-year students mature and grow.
The students also work with Global Gateway alumni to help create more interest in the program and keep in contact with them throughout their Suffolk careers.
"The first cohort of students is graduating in May and some of those students are still very close and I see them around campus and we talk about [the trip]," said Royo. "Some of them email me about going back to Madrid if there is any way we can get them back on them plane. They are really dying to go back."
Leave a Comment
About the Writer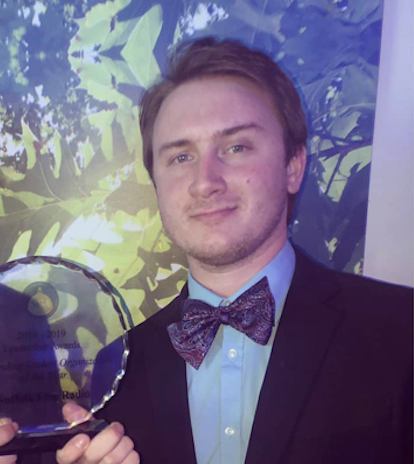 Eddie Reinhardt, Arts Editor | he/him
Edward Reinhardt is a broadcast journalism major and public relations minor who has a passion for writing. Born and raised in Massachusetts, Boston offered a chance to get out of the suburbs while staying close to family. He enjoys covering concerts and interviewing artists and hopes to one day make a career of it.