Mixed feelings arise as university begins transition
Suffolk University's Archer and Donahue buildings have been sold as of July 1, prompting students and faculty to express their hopeful yet concerned thoughts on the change.
Senior Vice President for External Affairs, John Nucci, said that although the buildings have been sold, the university will remain as a tenant as part of a year-long lease. Classrooms, offices, theaters, and student spaces will be out of use to the Suffolk community as of the 2016-2017 academic year.
The sale of the buildings, Nucci said, came as a solution to the problem of maintenance and upkeep.
"The buildings were old, expensive to maintain, and many of the facilities were antiquated and out-of-date. We wanted to create the best learning environment possible for our students, and that's what they can get at 20 Somerset," he said.
Nucci explained that construction of 20 Somerset was a way to replace some of what will be lost with Archer and Donahue.
"One of the planning principles of the 20 Somerset project was that we could replace our aging facilities on Beacon Hill with a state-of-the-art academic building," he said.
One issue that some students see with abandoning these buildings is a question of how much space the university will have available once Archer and Donahue are out of the picture.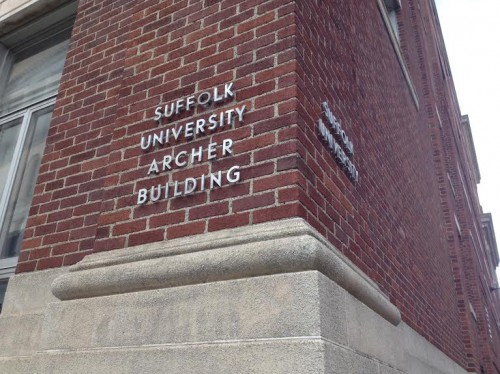 Junior Ainsley Winship has had two years of classes and activities scheduled in the buildings and predicts problems following Suffolk's exit.
"These two buildings together have a lot of space, and just Sawyer and the new building aren't going to cover that," she said.
Senior Ajar Siddiqui also sees student areas as a concern that will need addressing.
"There will be less buildings but still the same number of students. With limited space, how do you fit everybody?" he said.
Confident in the university's ability to adapt, Nucci said that potential problems like this are not something to worry about.
"I think as the need arises, the university will react accordingly on space issues," he said.
One unanswered question as of now is where and how theaters will be replaced. The C. Walsh Theater, home to shows by all groups within the Performing Arts Office, lays between Archer and Donahue and will be included in the sale. Even more, the theater department's studio theater is tucked inside the Archer building.
Although replacements have yet to be found, Nucci assures that plans for new theater spaces will be quickly addressed.
"There's a process underway to explore and review alternatives for the theater and there should be something in place in time for the 2016-2017 school year," he said.
Kristen Baker, director of PAO, said she is grateful to be able to stay put in her office for the next year but wants to make sure that student and theater space is not lost.
"I think the biggest unanswered question is what happens to events in the C. Walsh," she said. "That leaves me concerned and also paying attention to the process, to make sure that everybody's voice gets heard as a solution is being figured out."
Nonetheless, Baker has faith that the university will not let these issues go unsolved.
"I think that there's a lot of commitment from staff and faculty at all levels to maintain the really high quality of the arts here, and we would never let space get in the way of that commitment," she said.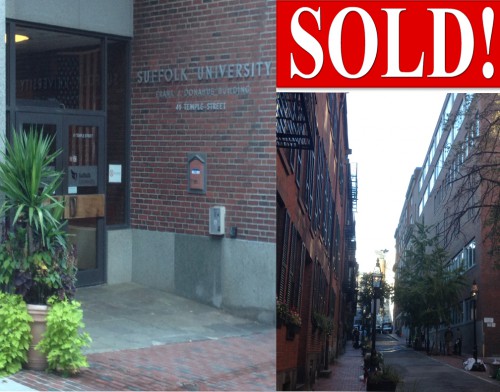 As daunting as this sale may be, the Suffolk community is also looking forward to taking advantage of the new space available at 20 Somerset, and a consensus among students says that Suffolk now feels more like a campus.
"Just this year I've noticed a lot more people walking around the areas, so it has a campus feel to it," said Winship.
Siddiqui also said that having 20 Somerset brought more of a campus-like quality to Suffolk.
"I think the main benefits are utilizing Sawyer and Somerset more. It'll make a small area in between where people can gather for more of a campus feel," he said.
Junior Nicole Perry, president of Program Council, echoed these thoughts and said that 20 Somerset will do wonders for her organization.
"Roemer Plaza is a really great space for programming. We'll have bigger and better programs for students throughout the day, and it will give us a wider outreach to the student body as a whole," said Perry.
Though concerns run deep among Suffolk, the changes made to the campus seem promising to Perry.
"I think that it's a really good effort to unify the university and make a more significant impact on the students," she said.
Leave a Comment
About the Contributor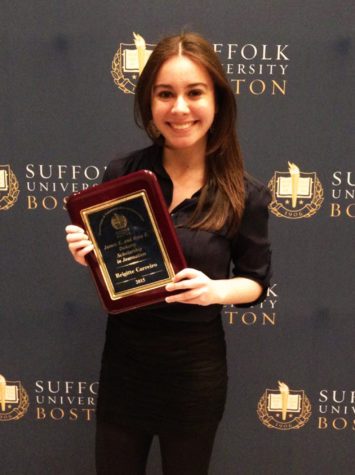 Brigitte Carreiro, News Editor
News Editor for the 2015-2016 year, print journalism major and intern at the Improper Bostonian magazine.