The class Modern Lens on Spain took photojournalism to a new level, focusing on political issues this past summer with adjunct Professor Ken Martin.
"The class exceeded all my expectations," said 2014 graduate Jillian Blauvelt, who took Martin's class in summer 2013. "I knew it would be fun because it's photography and I'm interested in that. As for [Martin] as a teacher, he goes above and beyond what you'd expect."
For the second summer, Martin taught the photojournalism class at the Madrid campus. The first time he taught the course was in the summer of 2013.
Although the class was held two hours a day, Monday through Thursday with the exception of excursions, Martin took the class on trips, such as the excursion to the Reina Sofia museum to see the Guernica painting by Picasso.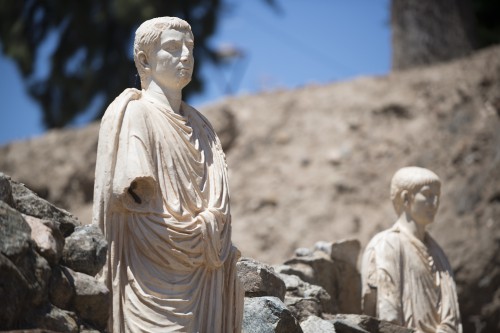 "We walked from the center of town all the way to the museum and we all had dinner together. So, unofficial, unplanned, and I realized I could have done this on many nights for people because students wanted something to do, so they all brought their cell phones or cameras and we all had a major photo walk through the city," said Martin.
"So, I didn't realize I was having impact outside of the classroom with other students, but apparently they all got enthused by what we were doing and wanted to take part," said Martin.
Another night, students photographed demonstrations and other cultural issues from our surroundings.
"We saw demonstrations about people who lost their family to civil war. They want to know what happened, so they were standing in front of buildings where people were tortured and held prisoner. We saw the lost children movement, they were out one night. We saw people demonstrating who had lost all their money to unscrupulous investors," said Martin.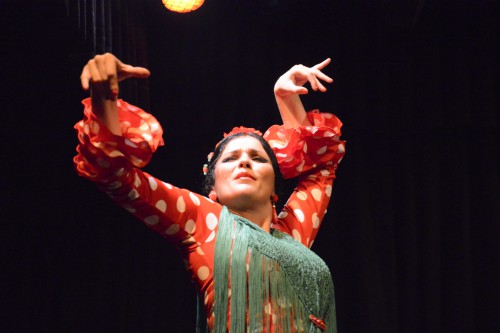 Martin was the reason Blauvelt continued taking his class when she returned from Spain in the fall for her graduating year and that it was not just for "photography in general."
"He is passionate for what he does, "said Blauvelt, an advertising major.
While some of the notice photojournalists focused on less advanced portraits, such as architecture across the country, the more experienced  students worked on more serious topics to take their skills and their work to the next level.
"It's up to each student to decide on a subject they shoot. I prefer documentation of people in their stories," said Martin.
"The beginners can do architecture portraits, but I prefer my more advanced students or seniors  do more serious photos such as race relations or immigration. I prefer more serious stories from my seniors."
"Yes [students were asked to give], a particular portrayal on the life and times of the host country as we encountered it. It could be the life of various people in Spain," said Martin.
Martin explained that the students could encounter any type of people while studying in Madrid, and they tell the story of each kind of people.
"We tell the story of each of those states and the people living there as we encounter it. It could be the gypsies, or people in the Basques of San Sebastian, or Andalusians Siens in Granada, or the people of Madrid, or even the immigrants," said Martin.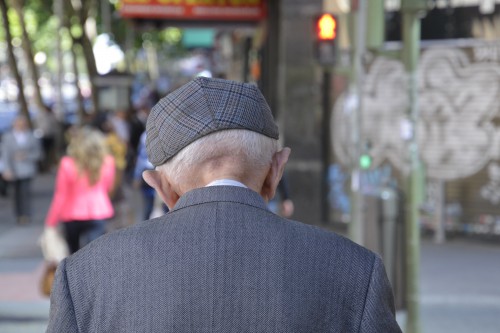 Martin said he utilizes the political issues in Spain throughout his classes, even if it's in the civilian's daily lives.
"I would prefer to show what life is like for ordinary people," he said.
"In Spain there are political issues and there are a lot of issues dealing with the past, dealing with the civil war in the 1930s, trying to find out what happened to their grandparents, where they were killed, what happened to their bodies, and that's a very important issue there," said Martin.
In addition to learning how to improve photojournalism skills, students are immediately immersed in Spain's culture.
"Every country we go to, of course, there are issues and we cover those issues," said Martin. "It's a very interesting area these days, and if we're going to the great world centers like Madrid, we want to show that in a way a traveler might show that as well, so we wear many hats."
The class covers photojournalism as well as travel journalism as they discuss the current events. Martin teaches his students to pay particular attention to how modern photojournalism informs other countries of what is occurring across the globe.
"Photojournalism is at its best when it moves viewers to action," said Martin.
"For example, the little Syrian boy who was found on the beach shocked the world and got us thinking about the people perpetrating war and chaos," he said.