Suffolk got it right choosing Margaret
Suffolk you did it, you finally proved to your community that diversity means something to you aside from your advertisements and international student population.
Suffolk University finally chose a female president after more than 100 years of white men in the top office. As announced by the university in May, Margaret McKenna will replace interim president Norman Smith. McKenna, the long-esteemed former president of Lesley University who built up its reputation during her 22 years from small college to thriving university.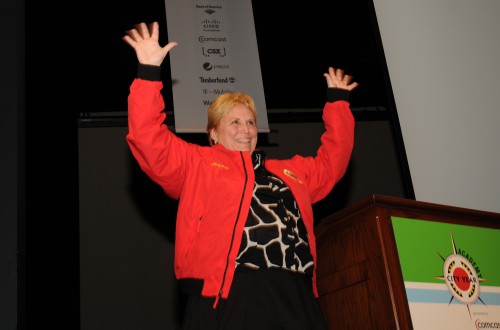 McKenna told the Journal in an interview that she was looking forward to connecting with the students as Suffolk's tenth president. Well, it's about time one of our college administrators actually engaged with us students.
Not only is McKenna diverse in her very being as a woman, but she believes in opportunity for all as she has fought for it in the past. As a civil rights lawyer, she was also the president of the Walmart Foundation, which has provided more than $900 million dollars in cash and in-kind to non-profit organizations, according to Harvard's Institute of Politics.
Because of McKenna's efforts, Walmart has become a leading fighter against hunger, participant in education opportunity, and reflects McKenna's belief in the economic empowerment of women.
Every day during the last school year, I saw former interim president Smith in Cafe 73 buying his daily Sodexo salad or panini. Not once did I ever seen him even talk to one of the students.
And now we have an incoming president who wants to catch a basketball game or possibly a theater performance? Now this is a positive change.
All social aspects aside, Suffolk University needs reform. It should be a place of dreams, a thriving university, and not just for its law school, but for undergraduate programs as well.
We need McKenna to help to build us up for our own futures. However, this cannot be done with yet another tuition increase, which could be driving students away from Suffolk. McKenna should use the resources Suffolk has such as being located in, "the heart of Boston," without adding another cost to it.
Students need more companies and organizations to come to campus and talk with students and explain their goals. Not only do we want these resources to use when we graduate, but we want them to help us start something on our own. We want an education, and a good one, that's why we're here. But we are sick of paying more and more in tuition, fees, and other costs.
Suffolk students need more connections. We need a pathway to more internships that students can explore, companies that future graduates are familiar with, and a network of leaders that will reach out to the Suffolk community.
We need to be labeled as an institution with a web of networks that its students can dive into and explore to seek each possibility and realize their full potential. Companies and leaders should want Suffolk students as their next hire.
So when Suffolk students asked for the Board of Trustees to live up to the university's diversity statement, to give a "high priority to creating a truly multicultural, multiracial, gender-balanced community receptive to cultural diversity," they listened.
And I could not be happier.
Leave a Comment
About the Contributor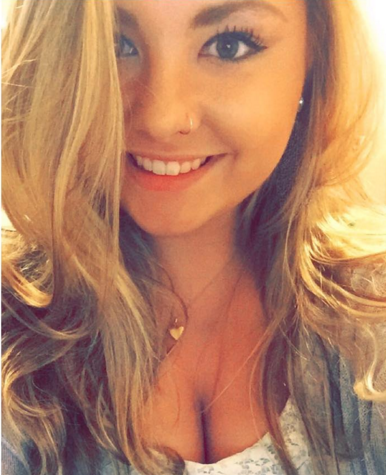 Alexa Gagosz, Previous Editor-in-Chief
Former Editor-in-Chief of The Suffolk Journal, fighter for equality and former World News Editor. Most likely found in The Journal's office, getting lost in the Massachusetts State House or frolicking around Boston Harbor. Thrives off of investigation pieces that consume her.