Margaret McKenna announced as next president of Suffolk University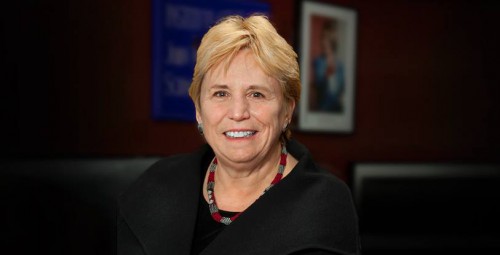 Chair of the Board of Trustees Andrew Meyer announced Tuesday that Margaret McKenna has been selected as Suffolk University's new president.
As its tenth president, McKenna will be the first woman to lead the university. McKenna was announced as a finalist of the presidential search last week alongside Louis Caldera.
With ample leadership experience from her 22-year presidency at Lesley University, McKenna will transition to Suffolk from Brandeis University, where she is currently a visiting professor and acting director at the Sillerman Center for the Advancement of Philanthropy. McKenna is known for transforming Lesley from a humble college to a flourishing, nationally recognized university.
From serving as a civil rights attorney for the U.S. Department of Justice to leading the Walmart Foundation for four years, McKenna will bring a wide-range of experiences in the fields of business, law and social justice. McKenna has also worked in the White House alongside President Bill Clinton as she led the education transition team and served as undersecretary of the U.S. Department of Education.
"I have long been interested in Suffolk because its mission from the beginning has been access, and it continues to provide an education that is student centered and individually tailored," said McKenna in a press release.
Leave a Comment
About the Contributor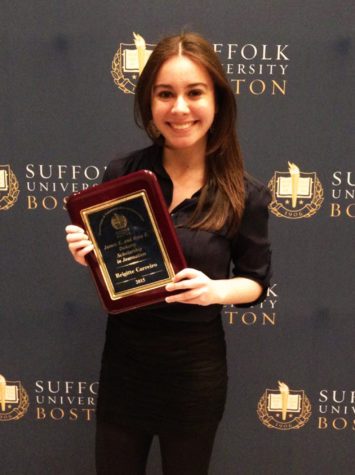 Brigitte Carreiro, News Editor
News Editor for the 2015-2016 year, print journalism major and intern at the Improper Bostonian magazine.