Some bathrooms on campus are gender inclusive, but dorms lack options for genderqueer and trans students
While many people have been conditioned to use pronouns including he, she, his, and hers to identify others, such terms do not encompass a wide range of people. For those who do not identify as a certain gender, the word "they" is used as a pronoun, rather than the more common terms that represent people who identify as male or female.
The gender binary is based on the classification of two different and opposite sexes, male and female, or masculine and feminine. With this, there are societal norms that are imposed on people based on their gender.
"When most people think of gender they usually think of [a] baby born and the doctor looks at them and assigns their gender. Gender is the social construct that was created to say this is what makes you male or this is what makes you female," said Amy Kerr, president of Rainbow Alliance, Suffolk's LGBTQ+ group on campus.
For example, in the United States, many people reject and shame men who wear dresses or cry to display their emotions. Likewise, similar stereotypes maintain that women should dress in a feminine fashion and not act too assertively. When people defy these stereotypes, it can sometimes lead to public shaming.
"Anyone who doesn't identify with the binary system of male and female uses the term 'they,'" Kerr said.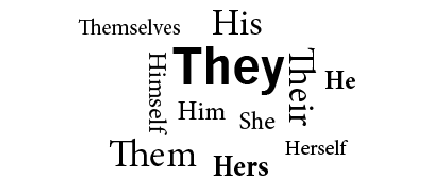 Under campus life on Suffolk's website, there is a complete list of important terminology. For example, Suffolk defines genderqueer as an identity term for a person who may not identify with or express themselves within the gender binary.
"Genderqueer is not the same, but [is] similar to transgender. Genderqueer students are usually not interested in transitioning from one binary gender to another, but, rather play in the gray. They often read as ambiguously gendered, although not always," said Jesse Beal, the assistant director of the Office of Diversity Services, who identifies as genderqueer.
Students are often taught that "they" is a plural word used when talking about more than one person, and using it for a singular person is grammatically incorrect. Many English and writing classes taught in schools in the United States do not take into account the people who identify as genderqueer or as non-binary.
Suffolk's Office of Diversity Services has taken steps to educate the student body on this topic.
"A concern for genderqueer  and trans students, is professors, administrators, and other students not using their name and pronouns. Very often, students find there are some people at the institution refuse to use a student's name and pronouns," said Beal. "The vast majority of people on this campus are very accepting, but concerns around pronouns and chosen name are particularly salient for this group of students."
The Office of Diversity Services hosts safe zone trainings that focus on educating people on minority groups, such as genderqueer or non-binary individuals. Last week, they had their second Dragaoke show, and their Ram Academy on Multiculturalism and Social Justice teaches about genderqueer or non-binary individuals.
Freshman Brandon Monges is a student in this community who prefers the pronoun "they."
"I stopped identifying as male my senior year of high school, mostly. I didn't know much about gender and all that other good stuff [how complicated gender is] until then. I really wish high school gave out this type of information early on," Monges said.
Monges said they have not had to deal with anyone who is ignorant about gender identity on or off campus, but doesn't let their guard down because people can still surprise them.
In 2006, Suffolk University became one of 911 colleges to implement nondiscrimination policies that include protection over genderidenity and expression, according to Campuspride.org, an organization that works to make colleges and universities more inclusive to the LGBTQ community.
"We're seeing more and more students identifying as genderqueer and it's an area of growth for colleges and universities. We've made a lot of steps forward in the past two years to make our campus affirming for genderqueer students," said Beal.
Although there are gender neutral bathrooms in each Suffolk building, there are no gender neutral rooms in dorms.
Monges said, "I would prefer gender neutral bathrooms in the res halls, but it doesn't make me uncomfortable not having them. I'm comfortable enough to do my makeup and dress more 'feminine' in a male bathroom. Fortunately I haven't gotten any ignorant comments about this. It's kind of amusing when a guy sees me and thinks he walked into the girl's bathroom."
Not having gender neutral  rooms could pose a potential problem, according to Beal.
"When any space is segregated into two binary genders, often genderqueer people feel there isn't a safe place for them. With genderqueer students' two options isn't enough. Transgender students are often fighting for the right to identify with the gender they are," said Beal. "Genderqueer students want a space that could be gender neutral or gender non-specific. The places that are really challenging are bathrooms, lockers rooms, and housing."
Right now, there is no housing space for genderqueer students in the dorms.
"Because we don't have a gender neutral housing policy, gender neutral students have concerns around not having gender neutral options. This is about safety too, having access to safe housing and feeling comfortable in your room," said Beal.
A Suffolk spokesman on Wednesday did not speak specifically to issues for trans and genderqueer students for living conditions on campus, but said they have the same rights as other students.
Leave a Comment
About the Contributor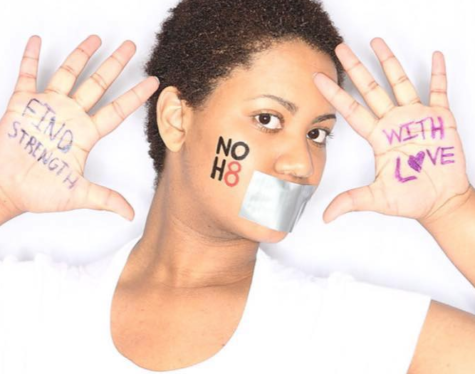 Katherine Yearwood, Staff Writer


As a senior at Suffolk University, I major in Communications with a concentration in print journalism and a minor in sociology. I have worked with The Suffolk Journal since 2015. The stories that have been the most electrifying to write are the ones where I am working with people who inspire me or the ones that allow me to call attention to social justice issues on or off of Suffolk's campus.