#NotAReligiousConflict: Faith community discusses Israel and Palestine
During a panel discussing Islamic belief, Christianity, and Judaism, the Palestinian and Israeli conflict was analyzed by three prominent individuals of the religious community of the Boston area.
Hosted by Boston University's Students for Justice in Palestine, Jewish Voices for Peace, and the Center for Gender, Sexuality, and Activism, physician Dr. Othman Mohammad, Rev. Karlene Griffiths Sekou, and Rabbi Joseph Berman spoke on how their religions are impacted by the conflict, human rights, and why Palestinians have the support of Muslims, Christians, and Jews.
As the BU and Students for Justice in Palestine member host began the talk session, more than 80 seats were filled in the College of Communication's small auditorium.
Dr. Othman Mohammad is a Palestinian physician, but was born and raised as a refugee in Lebanon. He has recently joined the Harvard Medical School Adult Psychiatry training programs in 2009 and specialized in Child Adolescent Psychiatry.
He began the session with speaking of his religion with traditional sayings of the Islamic belief, such as, "You cannot be a firm believer when you can fall asleep at night with your neighbor hungry."
Rev. Karlene Griffiths Sekou is a pastor, an international women's and human rights advocate global health strategist, and public speaker.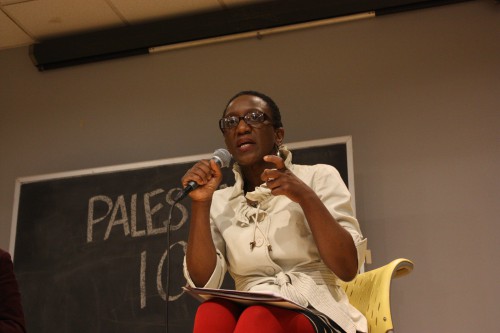 "I am extremely passionate about human rights. It is the heart of Christianity," she said. "What is not as prevalent is that Jesus Christ is a symbol of a revolution. But religion can be a tool in the hands of the wrong people."
Rabbi Joseph Berman has spent years organizing equality for Israelis and Palestinians in the community for years and will soon be a part of the Jewish Voice for Peace in April as the Federal Policy Organizer in Washington D.C.
When asked what he believed to be considered human rights, he brought up a story about his grandmother, who was a survivor of the Holocaust.
"I would not be here without the people that helped my grandmother," said Berman. "They put their lives at risk, Jews and non Jews. Risking their lives for humanity. To me, that is Judaism."
Dr. Othman was clear in that people did not need to identify with a religion in order to believe in human rights or support peace in Palestine.
"You do not need to be religious to be supportive of humanity," said Othman. "But I find it sad that there are thriving neighborhoods right across the way from poverty-stricken ghettos who lack clean drinking water. Take Gaza for instance, the kids are underweight, 40 percent of children suffer from anemia, and their access to food is limited."
Rev. Sekou has visited Palestine for the past two consecutive summers, and she describes the people as "boring a resistance."
"You first see bodies– colors, hues, and stereotypes. We have to get rid of that," said Sekou. "We cannot give someone their humanity; they are human."
Othman mentioned the recent elections in Israel where the Likud party had made a shocking win over the Zionist Union party last week and how some political officials use the conflict as a gain in political debates and speeches.
"It sickens me that Prime Minister Netanyahu uses the suffrage of people for political gain," said Othman when speaking of how Netanyahu spoke of a two-party state.
Berman ended on a note that initiated several questions from the audience.
"Our liberation is all bound up with one another. Israeli Jews will only be free when Palestinians are free," he said. "This is not a fundamentally religious conflict. Religion is mixed in, but it is not the source."
Leave a Comment
About the Contributor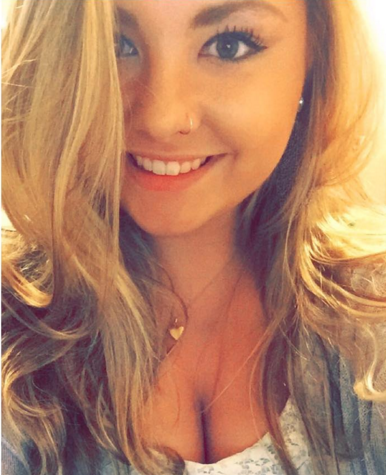 Alexa Gagosz, Previous Editor-in-Chief
Former Editor-in-Chief of The Suffolk Journal, fighter for equality and former World News Editor. Most likely found in The Journal's office, getting lost in the Massachusetts State House or frolicking around Boston Harbor. Thrives off of investigation pieces that consume her.