Search for next Suffolk president continues, faculty from university schools added to search committee
As Suffolk searches for its next president, those involved in the process have said finding the perfect candidate is no easy task.
Chairman of the Board of Trustees Andrew Meyer, part of the presidential search committee, said it is difficult to create a list of qualities that make for a successful university leader.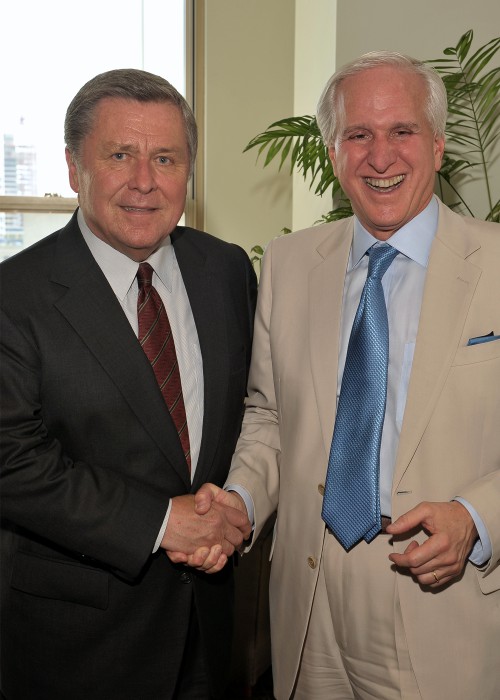 "It's taken us months to put together an outline of the characteristics, qualities, that we feel as a Suffolk community are necessary for the president," said Meyer. "Ultimately, I can summarize by saying we want somebody that the community will be happy with and proud of."
Meyer said that the opinions of all facets of the university play a significant part in the search for a new president.
"It's important from the board's point of the view and the search committee's point of view that we have input from all the different constituencies of the university," he said.
In compliance with that, Meyer also said that additions to the committee have included a faculty member from each of the three schools that make up the university.
Though there is no timeline set for the new president's induction, Meyer ensured that the committee is working tirelessly to find the best candidate for the position.
In the meantime, Interim President Norman R. Smith has been at the helm this year, and Meyer said he is more than satisfied with Smith's work thus far.
"An interim president's role is difficult at best, and [Smith] has made some significant changes which I think are very positive for the school, and he's got some great traction and I think he's been doing an outstanding job," said Meyer.
Check Wednesday's edition of the Suffolk Journal for more of this story.
Leave a Comment
About the Writer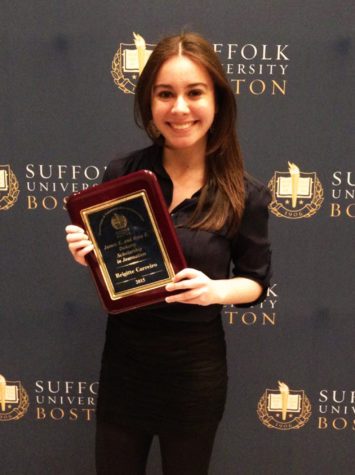 Brigitte Carreiro, News Editor
News Editor for the 2015-2016 year, print journalism major and intern at the Improper Bostonian magazine.