The Academy Awards are supposed to be known for giving recognition to great films, and recognizing the artistry of actors and actresses of any ethnicity or race. However, at this year's show, host Neil Patrick Harris jokingly described it as honoring "Hollywood's best and whitest, sorry, brightest," according to The New York Times. That line was just one of the jokes and moments during the show that were far from funny or extraordinary.
There is no question that there was a lack of diversity and people of color among the nominee categories, but some moments at the predominantly Caucasian event dishonored and humiliated minorities.
Throughout the show, Harris had asked Octavia Spencer of "The Help" to watch over a clear locked box with a briefcase inside, even asking white actors Robert Duvall and Eddie Redmayneto make sure that she was watching it. According to Time Magazine, many people on Twitter felt like this little joke was very "tone-deaf and even racist" since Spencer is an African-American woman.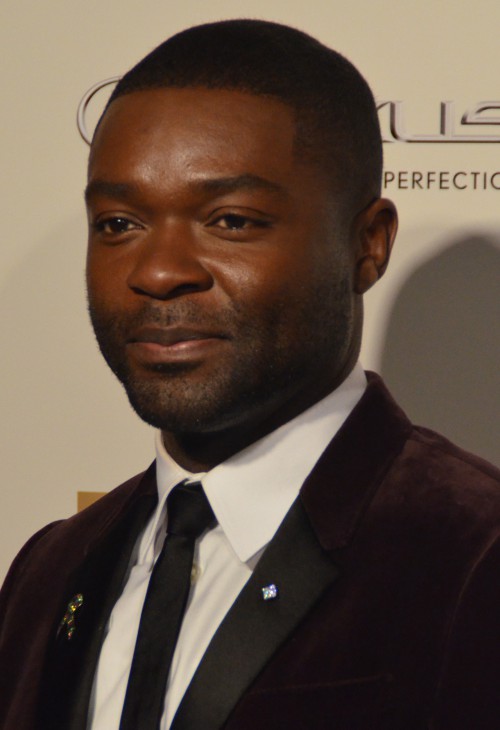 As a viewer, it was a bit awkward to watch Harris consistently ask Spencer about the box. It seemed as if she was not exactly notified before the show that he was going to use her as an assistant for his magic trick. Although this could be a stretch, it was a bad call to ask a woman who played a maid to become your "help" at the Oscars.
Another bad joke included David Oyelowo, who played Dr. Martin Luther King in the movie "Selma," which was nominated for best picture. Harris wandered through the audience and picked him Oyelowo out of the crowd to be part of a joke.
After mispronouncing Oyelowo's last name, Harris had Oyelowo read off a cue card, not knowing that it would insult Quvenzhané Wallis, the 11-year-old star of the 2014 remake of "Annie."
According to People Magazine, Harris thought Oyelowo's British accent would make the joke sound less insulting. But tricking a man who some say was snubbed for a best actor nomination for his powerful performance in "Selma" into humiliating another film that presented a black "Annie" is very disrespectful.
Lastly, one joke that unfortunately ended the night on a sour note came from Sean Penn as he presented the award for Best Picture, which went to "Birdman."
Right before announcing the winner, Penn asked "Who gave this son of a bitch his green card?" referring to "Birdman's" Mexican director, Alejandro González Iñárritu, according to the Huffington Post. This comment angered many people on Twitter, including Latino-American television hosts Mariana Atencio of Fusion, Nina Terrero of Entertainment Weekly, and Mario Lopez of Extra, who felt that it "promoted Latino stereotypes" and was disrespectful to Mexicans.
Iñárritu gave a perfect response in his speech regarding Mexicans living in the U.S. by saying, "I just pray that they can be treated with the same dignity and respect of the ones that came before and built this incredible, immigrant nation," according to the Los Angeles Times. There is a fine line between what is considered funny and what is outrageously offensive. To be given a permanent right to reside in the U.S. is something to be proud of and not to be mocked about.
The 87th Academy Awards had many appealing moments, like honoring the importance of women's rights, Lou Gehrig's disease, and Alzheimer's disease. Not to mention the tear jerking performance of the Oscar winner for best song, "Glory," from "Selma" with Common and John Legend, that represented diversity and unity that the Civil Rights leaders in the movie fought for in 1965.  However, the insensitive jokes and racial comments could not be ignored.
Diversity needs to be more welcomed at the Academy Awards show, and it should no longer be known as a "white" ceremony.