Chairman of the Board encourages Suffolk community to be involved in search for next president
After four years with three different presidents at Suffolk's helm, the university is searching for a new leader to succeed Norman Smith, who became the interim president just days before fall semester began.
Chairman of the Board of Trustees Andrew Meyer said in a letter sent to members of the Suffolk community on Wednesday that the board intends to work as diligently and as quickly as possible in finding a new president.
Korn Ferry, an executive recruitment firm headquartered in Los Angeles with a base in Boston, will be aiding the Search Committee in finding a new president.
"There are too many variables involved, however, to identify a precise timeline for the various stages of the process. Nonetheless, you should be rest assured that the Search Committee is working with KornFerry as expeditiously as possible taking into account the necessity to identify and reach out to the finest candidates available," said Meyer in the letter.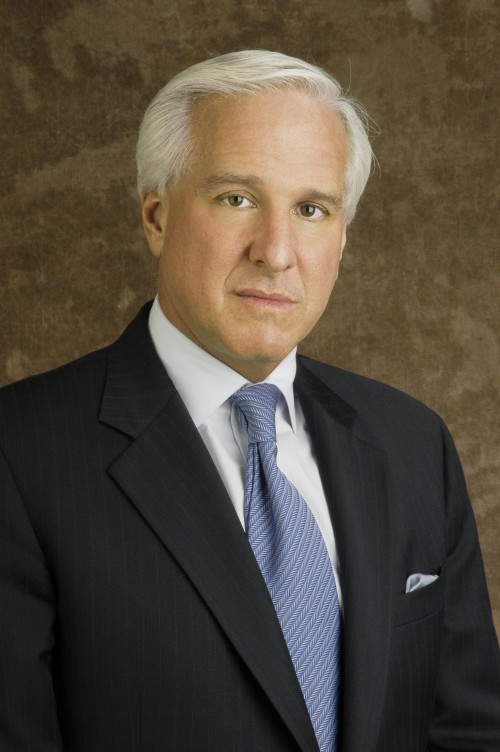 Suffolk has been in a transitional period, and Meyer believes Smith has been successful in leading the university toward progress.
"We've come into a situation, he's come into a situation in which he was very unfamiliar with, he's getting to know the people," Meyer said in a telephone interview Tuesday. "We've seen some major steps forward and we're getting some traction exposing the university and the many awards and achievements that have accomplished and he's working hard to achieve that."
Former Treasurer and Receiver-General of Massachusetts Steve Grossman has publicly expressed interest in becoming the next president of Suffolk.
"Steve Grossman is a terrific guy, but he's only one of many people who have expressed an interest and who will be evaluated," said Meyer.
In the letter, Meyer said that Korn Ferry will be looking for input from members of the Suffolk community to "determine their viewpoints on the desired skills and attributes of a presidential candidate." The meetings have not been scheduled.
Korn Ferry will then identify, recruit and assess potential candidates, and bring them to the Search Committee.
As of Wednesday, the Search Committee consists of Chairman of the Search Committee Mark E. Sullivan; President and CEO of Legal Sea Foods Roger Berkowitz; President and CEO of Joslin Diabetes Center and Joslin Clinic John L. Brooks, III; President and CEO of Mount Auburn Hospital Jeanette G. Clough; Senior Vice President of Academic Affairs and Provost Marisa Kelly; Managing Director of State Street Global Markets FX Sales and Trading Tara Taylor; Assistant General Counsel of Sunovion Pharmaceuticals Inc. Damian Wilmot; Chair of Faculty Senate at Suffolk Elizabeth Wilson; and Andrew Meyer.
The Suffolk community is encouraged by Meyer to contact Korn Ferry. The contact person listed in the letter is David Mead-Fox, who can be reached at [email protected]
Regarding other changes at the university, including the decision to place the Donahue and Archer buildings on the market, Meyer echoed the voices of other university leaders on the benefits of moving toward a more centralized campus.
"We obviously have 20 Somerset, which is a beautiful new building being erected and we're moving toward more modern buildings, less on Beacon Hill and more toward the city," Meyer said over the phone. "[Donahue and Archer] weren't as functional as they might be. They needed a lot of work and we think the university will be much better served."
Plans for Ridgeway and the New England School of Art and Design building are not "on the front burner right now," Meyer said.
Leave a Comment