Venezuela suffers basic goods shortage, crashing oil prices
Long lines outside of supermarkets waiting for basic items such as butter, diapers, and bottled water have been observed in the streets of Venezuela recently, as reported by multiple Suffolk students who visited their home country during the winter break.
Photos of empty shelves at stores controlled by the national government have been circulating social networks as President Nicolas Maduro warns other Latin American governments to "not stick [their] stinking noses into the affairs of the Venezuelan people," as reported by AP.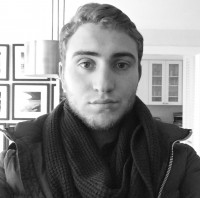 Daniel Billembourg, a sophomore from Venezuela, describes the Venezuelan government and politics as "backwards."
"The Venezuela my father and grandfather knew is very different of the Venezuela of today," he said.
The shortages come after Maduro has been struggling with the falling oil prices. According to the New York Times, the price per barrel has dropped to $38 last month from $96 in September.
While Venezuela is accustomed to seeing a shortage and regulation of staples, the wait time of the lines at the markets has become to hours-long, and law enforcement has had to step in to regulate traffic and monitor civilians, as reported by NYT.
Certain goods are regulated so that citizens cannot acquire more than a specified amount weekly, according to The Washington Post,  so the government has started using a system "based on government identification numbers," contributing to the longer waiting periods.
But not only are households being deprived of basic goods. The economic crisis has also affected restaurants and hospitals in the country.
McDonald's is no longer serving french fries, as potatoes are out of stock, according to NYT. They have been replaced with arepas, a flatbread most popular in Venezuela and Colombia made of cooked flour or corn maize.
On more essential items, such as medicine, hospitals and clinics have been scrambling to find the medications they need to carry out their usual business.
"We are getting to a breaking point," Dr. Gastón Silva, the head of cardiovascular surgery at the University Hospital of Caracas, said to NYT. "If one thing is lacking, O.K. If there are no automobile parts, we'll see. Food, that's problematic. But health care, that's more problematic. Where will it end?"
Surgeries are being postponed and clinics are being closed due to lack of necessary materials needed to take care for their patients. Doctors have started reaching out for help in the U.S. to send medications for emergency surgeries and procedures.
"The government has become filled by dishonest, selfish government officials," Billembourg said.
View Comments (1)