Romney's the wrong choice for 2016
Politico magazine may call Romney the "Foreign Policy Prophet," but the only future I predict for him is another failed presidential campaign.
The former Massachusetts governor and 2012 Republican presidential nominee is attempting yet another bid to become the leader of the free world. With the potential for a matchup between him and former Florida governor Jeb Bush to win the nomination, when will it be time for him to call it quits?
It's likely going to be a Bush versus Romney battle for the Republican ticket. Even though neither has formally announced their run, it seems like Bush will. He has taken all of the necessary steps in order to create a campaign, like resigning from any corporate and nonprofit boards that may pose a conflict of interest.
The Boston Globe called Romney "reengineered" in a recent headline, pointing out one of his lines at the Republican National Committee's winter meeting would have been more expected from Democrats such as President Barack Obama or Massachusetts Senator Elizabeth Warren.
"We're going to . . . finally end the scourge of poverty in this great land!" Romney said during his Jan. 16 speech at RNC meeting according to the Globe, as he spoke about the "human tragedy" of middle class people struggling to make ends meet.
He continued: "People want to see rising wages — and they deserve them. They're working hard."
Classic. A Republican attempting to show the registered Democrats that he is becoming liberal.
As Romney reinvents himself a possible third presidential campaign, he might want to switch to the Democratic nomination as he talks about higher teacher pay, global climate change, and his more liberal approach to increasing the minimum wage. Of those topics, the one that stands out the most is his announcement that poverty will be the core concern in his campaign.
To professional critics, this is not Romney being submissive to the middle class. Rather, he is using strategy, picking his positions ever so carefully.
Back in 1994, he ran as a moderate during his campaign for senator, quite unsuccessfully. In 2002, he became governor. He then changed his views on abortion in order to appeal to national republicans when he ran for president in 2012, when he declared himself, "severely conservative," though just a decade before he described himself with "views that are progressive."
For the run for ticket for 2016, he has calmed to a much softer, more moderate note yet again.
"Romney is now immune from the flip-flop charge because he's changes [sic] so much you can't tell which side of the flip or the flop he's on," Rick Tyler, a Republican consultant who has aided Kentucky Senator Rand Paul, told the Boston Globe. "A successful presidential campaign message relies on the credibility of the messenger, and on this topic Romney has zero credibility."
Romney needs to make up his mind. Because some Americans already have, and they certainly are not rooting for him in 2016.
Leave a Comment
About the Writer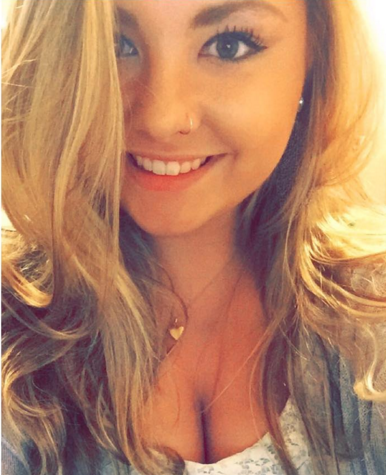 Alexa Gagosz, Previous Editor-in-Chief
Former Editor-in-Chief of The Suffolk Journal, fighter for equality and former World News Editor. Most likely found in The Journal's office, getting lost in the Massachusetts State House or frolicking around Boston Harbor. Thrives off of investigation pieces that consume her.