Jeb Bush announces plan to explore 2016 bid
Jeb Bush has weighed in and the Republican party has a potential first candidate for the 2016 election.
According to USA Today, Bush made a surprise announcement Tuesday, saying he is going to "actively explore" a 2016 bid.
This move was foreseen by the Miami Herald, who reported information from an unknown source that Bush has recently lost 15 pounds.
The former Florida governor told CNN reporters on Sunday he will release the 250,000 emails from his two terms sometime "early next year" and write an eBook on his governing philosophy.
Suffolk freshmen Colby Weron, who lived in Florida for two years before coming to Boston, identifies himself as a strong conservative, and said he feels as though Bush would be a good president, but not the best candidate.
"Jeb Bush would be an extremely productive and successful president, however, he would make for a miserable candidate. His family name precedes him, brandishing him with fear and discontent in the publics eyes." Weron said, "As Governor, Jeb Bush expanded Florida's economy by focusing on jobs, but also removing government from the equation and focusing on schooling and immigration issues. The true focus for 2016 should be to defeat Hillary, and Jeb would have the experience and political background to do so."
As the brother of one former Oval Office occupant and the son of another, Bush has the opportunity to "frame" controversial topics, especially his support for the common core education policy and immigration reform, and even more so with the controlled release of his emails and book, as CNN pointed out.
The fact Bush is creating an eBook makes many think he is ready to modernize into a digital campaign, CNN said.
The book is said to include all of his finances and investments, including his venture for capital firms, overseas investments.
Freshmen Mike Bonetti who is a member of the SU Democrats said, "I think it's a bit early to make an announcement, but with that, it's my hope that Hillary Clinton will run and be the leading candidate for the democrats."
According to Time, there have been several brief messages over Facebook and Twitter, where he said he discussed possibility of his candidacy over Thanksgiving weekend, deciding to proceed with preparing a campaign.
Although the Republican party have anticipated his announcement, he does face opposition from the base of the conservatives who believe his moderate positions on Common Core and immigration reforms to be "objectionable," according to Time. Yet, Bush already made a statement earlier this month in Washington, where on a panel he said he was not going to change his positions in order to win the nomination.
Jeet Heer, a Canadian journalist, posted on Twitter Tuesday morning, "Last time the GOP won the White House without a Bush on the ticket was 1972."
With Bush being the son of one president and the brother of brother, many feel as though this is an election sequel. NBC asks what the advantage of making the announcement so early does for Bush. NBC believes  it "scares off" others by showing how serious he is about running as New Jersey Governor Chris Christie and Kentucky Senator Rand Paul have the same backers in the party.
The 2016 Republican primary battle is already running as Rand Paul already has an ad against Jeb Bush on Google. According to Time, hours after Bush made his announcement to bid on the White House, an ad on Google would appear when Bush's name was searched, which said "Join a movement working to shrink government. Not grow it," with a link to RandPAC, his federal leadership committee, and a page asking supporters to give their information to "Stand With Paul."
Time reported that Bush plans on forming a leadership PAC to allow him to travel the country and donate money to both state and local officials that could make this announcement official.
Leave a Comment
About the Writer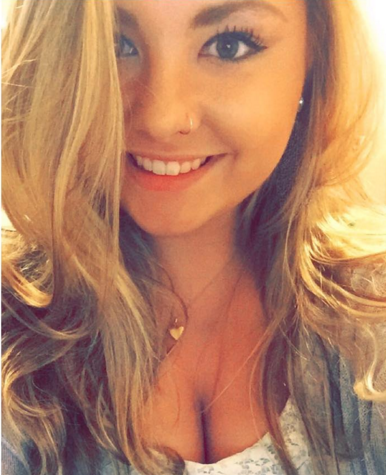 Alexa Gagosz, Previous Editor-in-Chief
Former Editor-in-Chief of The Suffolk Journal, fighter for equality and former World News Editor. Most likely found in The Journal's office, getting lost in the Massachusetts State House or frolicking around Boston Harbor. Thrives off of investigation pieces that consume her.