SLI, Program Council host relaxing end-of-semester events
Under blue streamers hung from the ceiling, students from various clubs and organizations decorated tree ornaments and graham cracker houses, ate calzones, and relaxed at The Holiday Herd-Up, the Student Leadership and Involvement office's last event of the semester.
The event was an end-of-semester celebration to give students from different organizations a chance to come together and enjoy an afternoon before finals week, said SLI director Dave DeAngelis.
Even though Suffolk students are preparing to take finals and head home for winter break, about 40 students stopped by during the two-hour event, according to SLI office coordinator Nicole Dygon. Among them were sophomores and members of Suffolk Free Radio Natalie Frausto and Rosanna Corrado.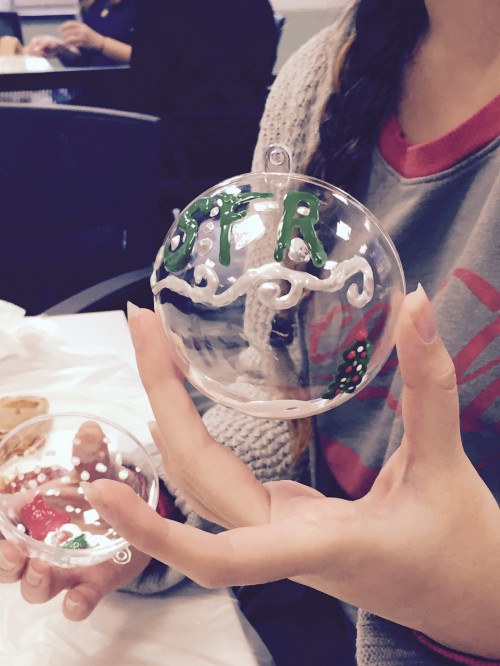 "I'm a part of the SFR club. We'd heard about it and wanted to come participate," Corrado said.
After wondering what to draw, someone suggested to Corrado that she make the ornament for her mother.
"She'd probably disown me," Corrado said, laughing. "I can't draw." Frausto, who is the general manager of SFR, made a snow globe.
Tubes of paint, containers of small marshmallows, and boxes of graham crackers dotted the tables that were spread out around the room. The cold and intermittent snow outside could not put a chill on the students' enjoyment, as they chatted and joked with their groups.
"This is casual. That's why college kids are interested," Corrado said.
The event was laid back and friendly, but groups also had a potential prize to look forward to.
"We're doing a competition to make the ornaments to add to the holiday tree," DeAngelis said as students created their own. "It's something fun to do at the end of the semester."
After drying, the ornaments created at the event were hung on the holiday tree, located in the student lounge in the Donahue building. The small evergreen sits on the counter from the main desk in the lounge, flanked by a graham cracker house.
"A lot of them said it was great, and that it got them in the holiday spirit," Dygon said.
Later that evening, Program Council held their biannual relaxation event in the Donahue lounge. With the theme of "Color Me Calm," the event allowed students to focus on how colors could be relaxing.
"We want to provide an opportunity for students to take a break from studying and maybe try something they don't do on the regular," said Joe Nordlie. Nordlie is traditions and special events chair of Program Council, and organizer of this event.
Students had a wide range of activities to help them unwind, from making their own sand art to decorating gingerbread cookies to making their own aromatherapy bags, Nordlie said. Students could also sign up to learn how to paint a picture step-by-step across the hall from the main event.
Nordlie said he was expecting around 100 people to attend the event, and was expecting most to come after classes finished yesterday night. The rest of the council helped Nordlie run the event, checking students in and running the various stations.
Program Council's final event of the semester will be a Bingo night on Wednesday, where participants could win Beats by Dre headphones and a winter survival kit, among other prizes.
Leave a Comment
About the Contributor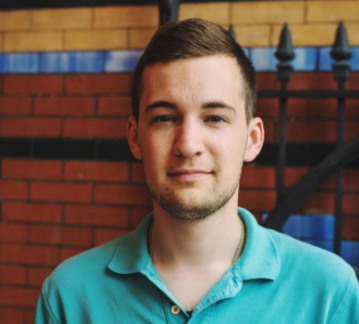 Sam Humphrey, Newsroom Manager
From starting as a staff writer to helping edit and manage the entire paper, Sam has seen every side of the Journal there is. He covered protests, changes in the school's administration, and local political events on Suffolk's campus and across the city. He graduated from the Sawyer Business School in May 2017 but his favorite memories of Suffolk are from his four years on the paper.