Fabricio Werdum, new interim UFC Heavyweight Champion
By Sammy Hurwitz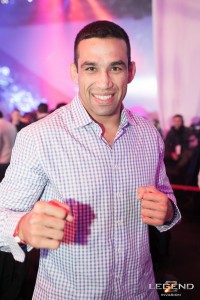 A new heavyweight champion in the UFC has been crowned.
On Saturday night, at UFC 180, Fabricio Werdum shocked the world, as he was able to deliver a perfectly timed flying knee to the chin of Mark Hunt, who was sent to the canvas dazed and confused.
Werdum followed Hunt to the mat, added a few well-placed strikes, and continued the barrage until referee Herb Dean was forced to intervene. With the win, Werdum earned the title of Interim UFC Heavyweight Champion Of The World, and now has a date — again — with the true heavyweight champion: Cain Velasquez. The fight has no date or location, however the confrontation is all but imminent.
Post-fight, the Brazilian born Werdum, who has seemingly become a new fan-favorite in Mexico, mentioned that he would like the fight to take place "here [Mexico City] or in Brazil." The date of the bout is definitely not in the foreseeable future, considering Cain Velasquez's damaged knee, and the recovery time it will take him to heal up and regain fighting form. Meanwhile, for Werdum, it remains to be seen if he will need to defend his title before facing Velasquez, due to the long layoff or if he will remain idle as well.
In other news, viewers of UFC 180 saw the emergence of a new potential star in Kelvin Gastelum, who was able to knock down and submit a bona fide star in Jake Ellenberger. The win was Gastelum's 10th in a row.
The Ultimate Fighter season 17 winner has shown that the unlikely victory over Uriah Hall  in April 2013 was no fluke. His perfect record features UFC victories over Brian Melancon, Rick Story, Niko Musoke, the aforementioned Uriah Hall, and most recently Jake Ellenberger. Gastelum should see a significant rise in the rankings, and will undoubtedly be given a big-name opponent very soon.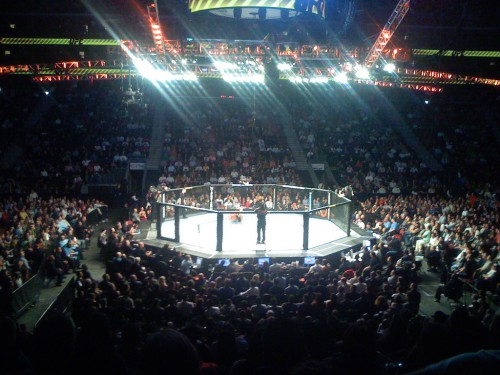 The featherweight division also saw plenty of action at UFC 180, as Ricardo Lamas and Dennis Bermudez engaged in a quick, exciting donnybrook. The latter entered the fight riding an impressive seven-fight win streak, while Lamas was coming off of a victory over a top prospect in Hacran Dias. The bout failed to make it out of the first round, as Ricardo Lamas was able to exhibit a very complete mixed martial arts repertoire.
After stepping in with a jab, Lamas knocked down Bermudez, latched on to his neck and sunk in a deep guillotine. After a bit of a scramble, Bermudez, before taking a nap on pay-per-view, wisely decided to tap.
The victory was Lamas' sixth in the UFC, with his only loss coming against the critically acclaimed Jose Aldo. What's next for Lamas remains a mystery, as the featherweight division is more crowded than ever.
UFC 180 was another great night in the world of MMA, as fans saw finishes, wars and plenty of emotion. Next week, the UFC heads to Austin, for UFC Fight Night 57.
Leave a Comment