Posters speaking out against racism on display at the Boston City Hall
An exhibition of international diversity posters from the Stephen Lewis poster collection lines the walls of Boston's City Hall in the Mayor's Office of Arts and Culture.
The posters in City Hall, which are in different languages, focus on the issue of cultural diversity racism. Most posters use both words and images to convey a particular message.
Some of the posters speak about how unfair racism is. A particular poster from the organization unfair.org, makes use of strong words like "Is white skin really fair skin?" written boldly on a white girl's face. Like most posters in the gallery, it does not just show how racism and discrimination affects people; it urges people to "speak up and break the silence." It also offers websites and links where people can find resources to deal with racism or donate to the cause. There are also posters which raise awareness on the issue of religious discrimination and encourage people to help end religious discrimination.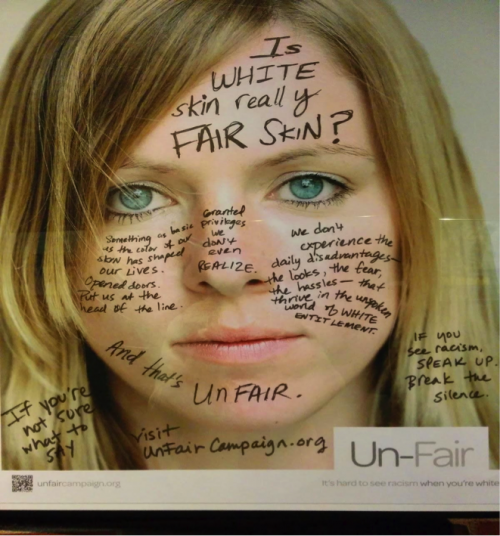 It also features posters from popular English soccer teams like Arsenal, Chelsea, and Everton FC; all of those teams are showing the "red card" to racism. Posters from the United World Conference, which was held in South Africa and others from the European-Wide Action Week Against Racism, were also featured.
Stephen Lewis is a union leader and a political activist who has more than 4,000 posters that were created over the last 15 years. According to Lewis's blog, he got the posters from national and international events.
Lewis said in a blog, as a political activist, people from different organizations usually approached him with posters about several issues and he accepted the posters because the words or images appealed to him. Lewis' collection focuses on issues such as labor movements, apartheid, diversity, equal rights for women, health and safety, and religious discrimination.
Lewis' posters are displayed in libraries, schools, and business organizations to raise awareness about an issue or foster unity among people. Many of the posters from his collection have been exhibited in libraries across Massachusetts. In May 2012, the Boston Public Library organized a month-long exhibition of posters from his collection with the theme on May Day.
The exhibition is a campaign for the several social issues that we are plagued with. But Lewis believes these campaigns will not be successful without the input of the people in the society. In his own words "the world desperately needs voices in the fight against these issues."
According to the City of Boston website, "this year's project is supported in part by a grant from the Lawrence Cultural Council, a local agency supported by the Massachusetts Cultural Council" The exhibition, which opened on Oct. 15, will run through Nov. 28. It is open to the public so anyone can go to the second floor of City Hall and have a look at it.
Leave a Comment