Suffolk remembers Thomas M. Menino, Boston's longest-serving mayor
Boston's longest serving mayor Thomas M. Menino died Thursday morning just a week after announcing he would no longer continue cancer treatments, according to multiple news outlets.
"At just after 9 a.m. this morning the Honorable Thomas M. Menino passed into eternal rest after a courageous battle with cancer. He was surrounded by his devoted wife, Angela, loving family and friends," a spokeswoman said in a statement to the Boston Globe.
In March, The Boston Globe reported that Menino, 71, was diagnosed with advanced cancer of the liver that had spread into his lymph nodes not long after he retired from office, following 20 years at the helm.
John Nucci, Suffolk's vice president, mourned the loss of Menino not just from working with him for Suffolk University, but also as a former colleague and friend.
"Right now with the news being fairly fresh, I feel a real hole in my heart. But I also think there's a hole in the heart of the city as well. We've lost a great man," Nucci said.
Nucci served with Menino as a Boston city councilor, he said, and under him when Menino was mayor.
"I can't think of any individual that loved his job more than Tom Menino," Nucci said. "Being mayor of Boston was his dream."
Nucci said Menino was supportive of Suffolk, especially when the university wanted to build residence halls, and most recently, with the construction of the 20 Somerset building.
"Every time we needed him … he was there for us," Nucci said.
Suffolk University freshman and Roxbury native Josh Yu remembered Menino on campus Thursday morning.
"He did the school systems justice. I don't think there is any other mayor that would benefit schools as much," Yu said. "He took responsibility for the lunch plans for kids who didn't have much. He made sure they had food, knowing that some didn't have any when they went home."
Phyliss St-Hubert, another Suffolk freshman and a Mattapan native, remembered meeting Menino a few summers ago when she worked for the city. Because of her summer job, she was invited to a cookout at his house.
"He was the most humble, down-to-earth person and without him Boston wouldn't be the city it is today," St-Hubert said. "He's made so many things possible for young people … rest in peace, Mayor Menino, and thank you for all you've done."
In 2006, Suffolk awarded Menino an honorary degree at its centennial commencement ceremony.
Menino served nine years as a city councilor before being elected mayor in 1994.
"Today the City of Boston mourns together," Mayor Martin J. Walsh said in a statement Thursday. "To any who had come to know him, it is no surprise that more than half of Boston had a direct interaction with Tom Menino. No man possessed a greater love for our City, and his dedicated life in service to Boston and her people and changed the face of the City."
Earlier this month, Menino published his memoir, Mayor for a New America.
Heather Rutherford of the Journal staff contributed to this report.
About the Writers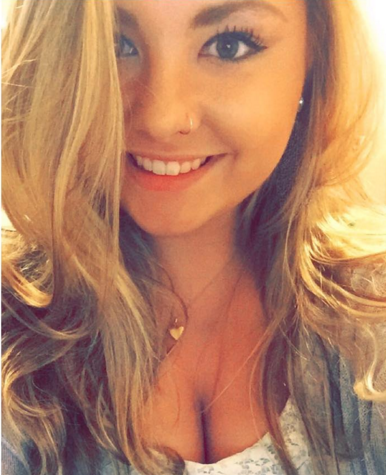 Alexa Gagosz, Previous Editor-in-Chief
Former Editor-in-Chief of The Suffolk Journal, fighter for equality and former World News Editor. Most likely found in The Journal's office, getting lost in the Massachusetts State House or frolicking around Boston Harbor. Thrives off of investigation pieces that consume her.