Amid major changes, focus should be on Board of Trustees Chair
We're about six or seven weeks into the semester, and already we've seen a new interim president arrive, two deans announce they're stepping down at the end of the academic year, changes in titles and duties among administrators, and a new chief marketing officer who started less than a month ago.
Recently, Suffolk decided not to accept any new students into the illustration program at Suffolk's New England School of Art and Design, but will allow students who have already declared their BFA in illustration to finish their degree.
And, the new 20 Somerset building is slated to open in the fall of 2015.
These are just the changes that have come and gone that we, the students and non-executive staff, know about.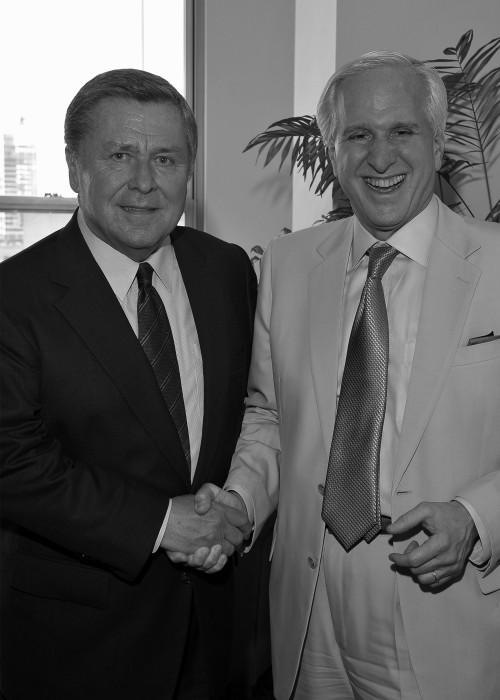 When this kind of news is spread out over the course of a month and a half, the house that Suffolk is cleaning doesn't seem as dirty. Our interim president, Norman Smith, has announced both the cancellation of the DeVito/Verdi ad campaign, and a new university coat of arms. Over the summer, Suffolk Law School announced a reorganization of their staff, and Suffolk shut down the Rappaport Center for Law and Public Service. The Fenton building was also sold.
In a news story released on suffolk.edu, Chair of the Suffolk University Board of Trustees, Andrew C. Meyer Jr., said Smith "he is uniquely suited to continue the board's ongoing plan to build on Suffolk's long and rich history of academic excellence and to help transition the University into a dynamic center for higher education in the years to come."
The Suffolk Journal previously interviewed Smith on his plans for the new year. In the interview, he noted that he had only been there three days at the time. A month later, Smith met with members of the Student Government Association and mentioned that he'd been here for "three weeks" when students asked him about his plans for the university.
He noted to SGA that he wanted the university to become — and this is a really, really jargon-y phrase — less "enrollment revenue dependent," and talked about a campaign that targeted the mid-Atlantic region of the United States, and changing Suffolk Law's book store. He also plans to have more alumni donors invest in Suffolk.
These are all good plans, but my attention is not on President Smith, it's on Chairman Meyer. We're likely going to get a new president next year or the following year, but he is the head of the board, and a member since 2001, according to Suffolk's website.
If I were an employee of Suffolk, I would be wondering about the next steps the school will be taking. If their purpose is to boost enrollment and revenue, what else are they going to do to position Suffolk as a top school, and decrease Suffolk's current costs? Will they lay off and consolidate the duties of certain employees? Will they sell or purchase another building?
More enrollment, programs that are used and are useful, employees who do their job and do it well — all things that I'm sure the board wants.
I predict that President Smith will be here during all of these changes, maybe for the next year or so, and will leave when the "new Suffolk" is established. After all, he is known as a sort of "turnaround specialist." Of course every university has to adapt and adapt again, but all of these changes make one wonder what is coming next.
Until then, I will keep reporting on breaking news and new changes at Suffolk. I'm sure I'll have enough to report on this academic year. It seems that there have been one or two major changes announced at Suffolk for every week I have been here, and plenty were announced over the summer.
I think that Chairman Meyer and the rest of the Board will certainly be navigating these changes, and unlike President Smith, he will be here for a while.
Leave a Comment