By Colleen Day
It is only fitting that David DeAngelis, the director of Student Leadership and Involvement at Suffolk University, is both the captain and first-mate of his 40-foot C&C sailboat he lives on year-round. The seven-year Suffolk faculty member and 15-year resident of Boston noted that his passion for leadership coupled with his long-standing and fond relationship with boating is, "just an awesome coincidence."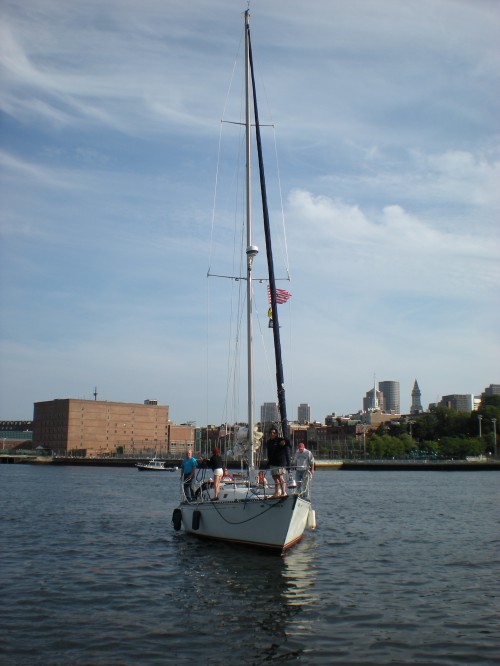 DeAngelis' philosophy about his floating home is to cut the excess and come to the realization that you can have anything you want, but you don't need everything. Equipped with a refrigerator, freezer, full bath and bedroom along with two flat screen TVs and Wi-Fi, DeAngelis has all the amenities of a standard apartment minus the basement. During the winter when Boston's weather is less forgiving, DeAngelis covers his boat with a clear shrink wrap, feeds it propane and diesel and curls up and faces the cold in the same exact way any off-campus commuter would after a day of class or work.
DeAngelis' life, much like his work, is all about community. Surrounded by over 150 neighbors from all walks of life including that of a lawyer and the crew of the U.S.S. Constitution, he notes that, "leadership is strongest when it is a group effort built on the principles of collaboration and mutual respect." His efforts on board his houseboat help enable students to work together, develop interpersonal skills and gain confidence in an environment that is both challenging and rewarding.
Throughout his time living on the boat in Charlestown and working at Suffolk he has formed quite the network of people he fondly calls his, "extended family." He said, "We all support each other, probably more than an apartment building community in the city. We keep an eye out for each other and our boats." He continued, laughing, "It's to the point that if I go away or I'm busy I'll get all these calls and texts from everyone asking where I am and if I'm okay."
Suffolk is booming with student affairs and home to more than 80 student-run clubs and organizations. When DeAngelis took up employment at the university, he was immediately drawn to the opportunity and prospect of participating in experiential learning programs outside of the classroom and knew exactly which course to instruct.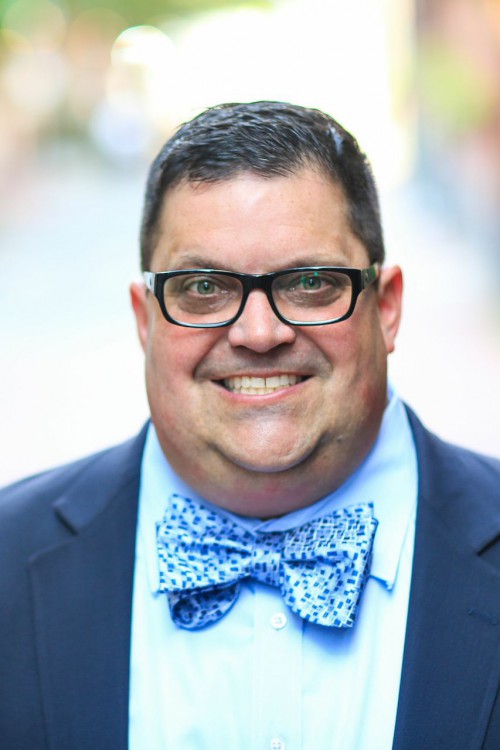 After taking 40 students sailing on the Charles River Sunday, he said, "Being able to offer programs like that are very unique to Suffolk and the idea that I can help students build leadership competencies beyond just an impressive GPA is amazing. My efforts are all about creating the holistic student. Students with leadership skills and awareness of their surroundings outside the classroom are more likely to get hired, go onto graduate school and most importantly, be a noteworthy and well-rounded member of our society."
DeAngelis, who received an undergraduate degree at Plymouth State University and his master's from Western-Illinois University, admits that his time in the harbor may be coming to a close in the next year. But,  he said that his passion for leadership, his minimized approach to life and his love for student affairs and co-curricular learning experiences will always be on-board and, for him, what makes Suffolk such an outstanding institution.