It's a common complaint and frustration among Suffolk's student-athletes and coaches: our teams work hard, our athletes are passionate, but the matches and games are sparsely attended because so few people know about Suffolk's athletic offerings.
The Student Athletic Advisory Committee (SAAC), which has been around unofficially for years, gained approval from the Student Government Association (SGA) this year, a big step toward getting Suffolk's non-athletes to attend games and boost school spirit.
"We want student-athletes and the student body in general to join us, to get involved with the school's sports teams," SAAC President Adam Chick, a junior and a marketing major, "We're raising awareness about our teams, trying to boost school spirit."
As an unofficial group at the time, SAAC was comprised of student-athletes who were concerned that their games were not well attended and wanted to do something about it. Becoming an official club gives them a chance to bring their concerns to more students not directly involved in the athletic department.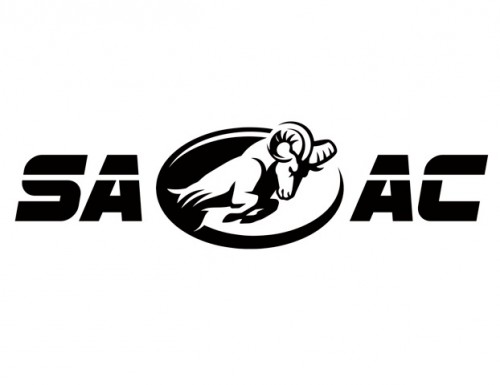 "Getting approved by the SGA gives us a budget, it gives us a chance to come to the Temple Street Fair, to hold meetings and events," Chick said. All these things gives SAAC, and their cause, a greater visibility around campus.
Chick said their first meeting was well attended. He estimates the group already has 25 to 30 members, but most of them are athletes. Now the SAAC has to focus on getting non-athletes involved.
Chick is also excited to have Associate Director of Athletics and Head Coach of the Volleyball Team, Jackie Davis, as their advisor. Chick said she brings experience from other schools and will be a good advisor to the club.
"It's tough for people to attend games that aren't in Ridgeway because they're far away, or people don't know about them," said Chick, a shooting guard and small forward on the basketball team.
Usually, the people who attend games heard about the events through word of mouth, or because their friends are on the teams and asked them to come show support.
"I think a lot of people want to be involved, [and] that a lot of students like sports and want to go to games, they're just not aware," Chick said. "We want to encourage the people who are interested to come to games."
There is some research to back up claims that so-few students know about Suffolk sports, according to Chick. A volleyball player passed out a survey for her marketing class last year asking fellow students questions about how many teams Suffolk had and other general information about the athletic department.
"Not many people understood how many teams we have, what kind of sports the school offers, and a bunch of other really general information," Chick said disappointedly.
Though the young club has much to figure out and plan for, Chick has at least one concrete goal already, something he wants the group to work toward.
"One year from now, I just want to see more students at games. I want all the teams to have more fans," he said. More fans equals more team spirit.
SAAC's Facebook page is "SU Rams- SAAC" and their Twitter handle is @gosuffolkrams. The group meets every other Tuesday in the Ridgeway building.