Students bring largest Indonesian festival to Boston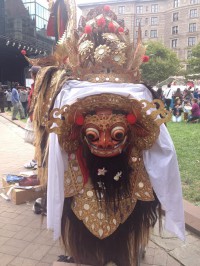 Copley Square was bordered with white booths where volunteers served food, showcased art, and sponsors greeted guests. Across the street, the outside of the Boston Public Library was busy with pedestrians who had just exited the Copley T Station and were making their way to the second annual New England Indonesian Festival.
Primarily hosted by PERMIAS Massachusetts, a student-led organization, the festival attracted thousands of guests from across the New England region during its inauguration in 2013. A notable success, the festival is now known as the largest Indonesian cultural festival in the Greater Boston area, and this year's event on Saturday, amplified that reputation.
"[We] are an Indonesian student association," President Jessica Casey Jaya said as she stood next to a five-foot Barong, a lion-like mythological creature who represents good spirits. "We exist all across the U.S., but we are the Massachusetts chapter. We hold social, cultural, and scholarly events, and sometimes sport events, to unite Indonesians living [in Boston], especially students."
Other groups that helped put the festival together were the Indonesian community in the New England area, Ministry of Tourism of Indonesia, Consulate General, and the Embassy of the Republic of Indonesia.
Performers from the Boston area, Washington D.C., and cities across the U.S. shared the stage throughout the afternoon. Directly from Indonesia, the Boyolali Regency of Central Java had their finest dancers participate during the festival's grand opening. A small group of students from Berklee College of Music and members of PERMIAS sang the national anthems of Indonesia and United States a cappella.
"Our vision is to introduce Indonesian culture to the U.S.," Jaya said. "Hopefully, we'll become like Japanese culture that everyone knows about. It is common. But Indonesian culture is not even present here, so we hope to intercept in with people living [in New England]."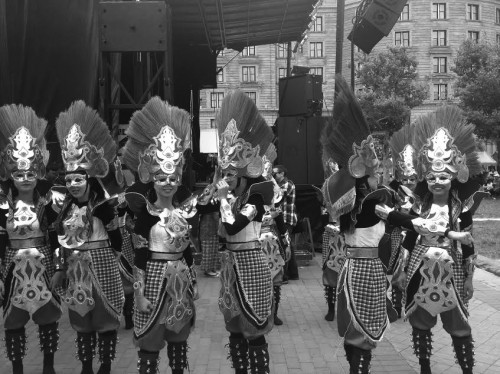 The festival's main sponsor was Batik Keris, Indonesia's largest batik producer and retailer. Batik is a traditional patterned fabric known to be made in the island of Java.
"Batik Keris' vision is also to promote Indonesian culture," Jaya said. "They have Mickey Mouse and other Disney patterns on their batik, so it's like combining the two cultures together. It's really interesting."
A group of Indonesian students from Suffolk University attended the event, and some took part in volunteering after attending the festival in 2013.
Michelle Lim, a senior at Suffolk, walked around Copley Square sipping on some cendol, a dessert made with coconut milk, jelly, and food coloring.
"It's like a small piece of home once a year, you know?" Lim said.
Leave a Comment