New England Patriots have plenty of things to work on, offensively and defensively
The NFL season is still young and the New England Patriots are technically an average team with a 1-1 record.
The Patriots had a huge win in Minnesota last Sunday against the Vikings 30-7. The blowout was enough to get fans excited, but it is still apparent that they have a lot of work left to do.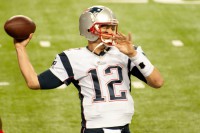 Tom Brady and the offense have been far from stellar in the first two games. With only two touchdowns, and passing under 400 yards combined, Brady is surprisingly below the average of the rest of the quarterbacks in the NFL. For a player who will go down as one of the greatest of all-time, his overall play has declined the past two seasons.
Another more apparent struggle on offense is the rotation of the offensive line, even before the Patriots decided to move Logan Mankins. The one positive aspect of the offensive line is that coach Bill Belichick was very successful in rotating the linemen during the win against the Vikings. The interior linemen, young and less experienced, are a concern for the Patriots passing game, but the line stood strong in its ground attack, helping running back Stevan Ridley rush for 101 yards.
The Patriots' solid defense raised plenty of eyebrows in the Vikings game Sunday, but fans need to remember that in week one, the defense collapsed against the Dolphins running game.
The Patriots have a plethora of talented men in the front seven, but one constant is that the tackling and speed versus the run has hurt the Patriots in many moments. The secondary looks very talented and could potentially scare teams out of the passing game.
Unfortunately, the front seven has shown it has a problem with converging on the ball when going up against a strong running game.  As great as Vince Wilfork, Chandler Jones, and Dont'a Hightower are, the defense seems to be struggling to chase down more athletic players.
Something to watch out for is if linebacker Jerod Mayo gets into a better groove with tackling. With top run-stopper Brandon Spikes no longer on the roster, Mayo is one of the many linebackers who has to improve plugging up holes on the line.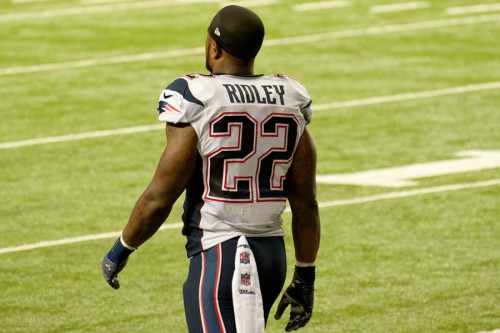 Analyzing a team after only two games may seem tedious, but these mistakes during the start of the season have to be fixed for a team to even be considered a playoff contender. Play calling and situational football has been far from perfect, so the team has to start playing a full 60 minutes of football.
The mistakes and failure of execution by the Patriots has been more than apparent. As of right now, there is still plenty of work to be done on both sides of the ball.
Leave a Comment