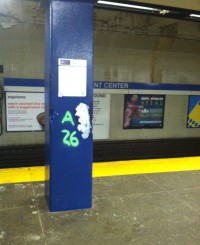 The Massachusetts Bay Transportation Authority (MBTA) has announced that on March 22, Government Center Station will be closing to start renovations in the station to accommodate the needs of the Americans with Disabilities Act (ADA) and the Boston Center for Independent Living (BCIL). It will reopen in spring 2016.
According to Boston Magazine, the Government Center Station Reconstruction Project upgrades will bring new escalators to the station, as well as LED signage, more security cameras, vendor space, and a new fare collection area. As the work begins, and carries through 2016, T officials said trains will pass through the station but will not stop. Riders will have to rely on walking a little further from surrounding stations, or taking shuttle buses provided by the transit agency.
Several Suffolk students use Government Center to get to their classes and anticipate the closure will greatly affect their commute.
"It is difficult for students that get off at Government Center, but I usually use it to get to Starbucks," Ashley Bergeuin, a junior accounting major, said at the most recent Student Government Association and Program Council commuter social. "But, it's a good thing to have renovations and if it makes a difference, two years isn't so long but if it's only to make it prettier, then it seems too long."
Some students had mixed opinions on the closure. Some were supportive of the impending closure while there were some who felt they did not have enough information on the renovation project.
"It depends on what they are doing and who they are hiring and what materials are being used in the construction," said Samantha Yee, a senior finance major and legal minor. "It all depends on all those factors, if it's too long or not because they could extend because of funding."
However, at Suffolk, students can get help from the Off Campus Housing Office (OCHO). They can advise students on their daily commute and how they can get around Boston without the hassle of going through Government Center and getting lost because they have no alternative routes to go through Boston.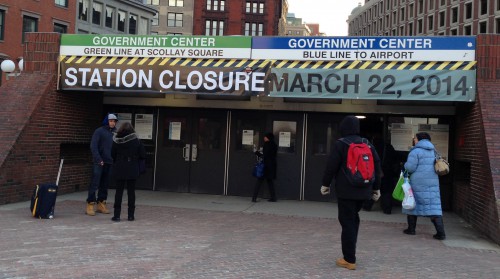 "It might be a big problem for freshmen and may force students to get off earlier and it can take it longer to get to class," said Shampagne Robinson, a commuter ambassador at Suffolk. "Students can use the MBTA trip planner app so they can know where to go and the time it would take for their commute so they won't get late or worse, lost."
And for some freshmen, the news of the closure could not come at a worse time because some will be moving out of the dorms and will be choosing which neighborhoods they will be moving to.
"I was looking for an apartment in East Boston but it might not happen because they're going to close the station for two years," said Nikki Perry, a freshman psychology major, who was at the commuter social Tuesday.
The closure could not come at a worse time for East Boston, as its popularity among Suffolk students is growing.
"The renovations are necessary to accommodate others and timing is never right but it's necessary and it's not going to affect commuters too much," Robinson said.