During a screening of the new war drama Lone Survivor at a movie theater in Florida, a man was fatally shot by a retired police captain after the victim apparently would not stop texting.
Curtis Reeves, a 71-year-old former Tampa police captain, has been charged with second-degree murder.
The victim was 43-year-old Chad Oulson, who was reportedly asked by Reeves to stop texting.
The altercation reportedly lasted for a while, as Reeves was seen exiting the theater to seemingly alert management but returned alone. The argument came to a head, their voices raised, and Oulson's wife was shot in the hand while covering her husband who was shot in the chest.
Reeves retired in 1993 and there have already been rumblings and news mentions of how he helped establish certain facets of the work they did.
The implications of all of this are astonishing.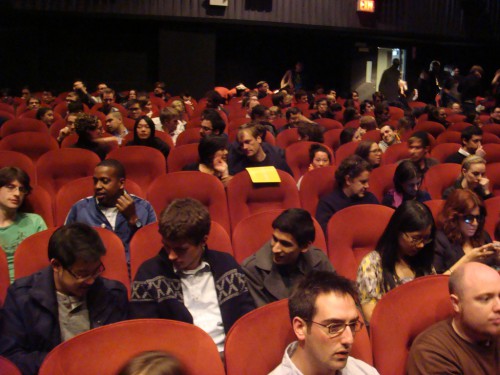 There will be many reports that try to poke at the absurdity of the event; the fact that a man would actually draw a gun on another individual because he was caught texting. However, there is nothing that should be seen as humorous about this situation: a man died yet again at the hand of gun violence.
People are going to draw connections from the movie to the event that transpired. Lone Survivor is patriotic, fast paced and very, very violent. People will think that violence edged on the act.
The number one question that should be on everyone's mind, though, is why on earth Reeves was ever allowed to bring a gun into the theater in the first place? People would think that after the Aurora massacre there would be stricter rules about entering a theater. If we are not trying to actively dispel gun violence it is going to persevere and more lives will be taken.
How many of us can enter a theater with our backpack or large purse and not be intersected, not be checked over? Why is it that theaters are not taking precautions to stem any possible violence? How are we able to enter places such a movie theater, a place that is seen as an outlet for escapism, and not feel a needling of worry? It was proven in Reeves case that a man can walk into a theater armed and shoot at free will. What needs to happen for stricter guidelines to be enforced?
Oulson should not have died. He should not have fallen at the hand of a man who thought he could make final decisions between life and death. It is a tragedy that this man's life was taken, especially in such a destructive way. Every day it seems as if we are hearing of more untimely and violent deaths.
How much more of it do we need to hear, how much more do people need to endure for there to be any sort of positive outcome?