Would Martin Luther King Jr. be proud of Suffolk?
When Martin Luther King Jr. spoke at a Ford Hall Forum at Suffolk University in 1956, he said, "negroes everywhere should refuse in a nonviolent sense to cooperate with the evils of segregation." The message of equality today now also includes, gender, sexual orientation, and religion, among others. But would our progress make Dr. King proud?
Some professors and faculty at Suffolk believe the university is not fully equal, but some students say that among the diverse body of undergraduates on Beacon Hill, equality is not a challenge.
In 1956, King said, "we have come a long, long, way but we have a long, long way to go," at the Ford Hall Forum. In 2014, Suffolk's Reverend Amy Fisher echoed those thoughts.
Fisher said to really recognize King and fulfill his hopes and dreams for the country, Suffolk would have to "define what his standards are and which ones we have to live up to."
Robert Bellinger, the director of black studies at Suffolk, said in order to live up to King's dreams, the university would have to be analyzed and completely restructured.
"We would have to see more substance in day-to-day activities," said Bellinger. "Issues of respect for diversity are still being struggled with."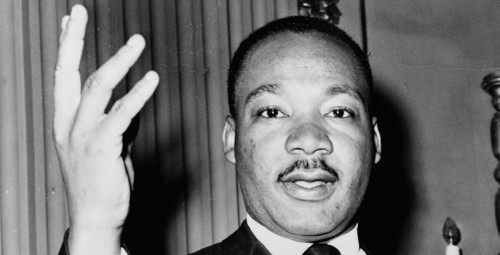 Bellinger said that if the Suffolk community examined the movement toward equality in recent years, the results might be disappointing.
"What can happen often is that people fall into complacency and make someone an icon and feel the need to do something every year, but it doesn't necessitate generally." Because of that complacency, Bellinger believes there has not been a huge movement toward diversity. He acknowledged that the country has grown in equality since the 1960s, but that it is not "time to pat ourselves on the back."
"The idea has always been at Suffolk," said Chief Diversity Officer Nicole Price. "I think we are making the effort and we're getting there." However, Price did say she believes the university could do better.
"I think it varies what circles you're in," said Price, who noted that professors and faculty probably have a different experience than students.
Karen Diaz and Shannon Wade, both sophomores, believe that Suffolk is not just diverse, but also equal.
Diaz said all around campus she sees that people of all color are friends. King "would be proud," she said.
"There are so many different types of people here," said Wade, "at least five different types in every classroom."
Wade did acknowledge that there are some people who discriminate against others on the Suffolk campus, but said "it doesn't define the college."
Junior Siobhan Sullivan said Suffolk is more diverse than other colleges in the area, and students treat each other with equality.
"The majority of people make an effort," said Price. In order to live up to King's expectations fully, the university should do two things.
"Open dialogue and ask questions," said Price. Open discussions would allow people to have a better understanding of how to be equal, and would deter curiosity, she said.
The second thing, Price said, was to "put diversity in our goals and strategic planning for the future."
Bellinger said, "to really begin to move toward respect to all individuals…in order to move to a place where everyone feels respected. It would mean rethinking the university from top to bottom."
Leave a Comment