The cast of Broadway's Kinky Boots performed at this year's Macy's Thanksgiving Day Parade.
And viewers got angry. Why? Well, they say it was because it was too "inappropriate" for a family-oriented event. The real reason is likely because one of the lead characters is a drag queen, and many of the backup performers are also drag queens. There really should not be a problem with this, but the institutionalized prejudices of individuals are always brought to the surface when they are presented with something that does not fit into the confines of their strictly built ideals of normality.
What else could it possibly be considered too "crude" for, the broadcast?
None of the performers were scantily clad, in fact, many of the other acts that took place at the event had more revealing outfits. The lyrics were not suggestive or rude, the dancing was not sexual for a musical entitled Kinky Boots, and the performances were nearly woefully tame and wholesome.
The fact of the matter is, this musical and the song they performed in particular is all about self-affirmation along with taking pride in your individuality, accepting others and facing something new with an open and welcoming mind. It is a positive song that speaks to goodness in people and acceptance and love and confidence and the instant reaction is all rooted in negativity.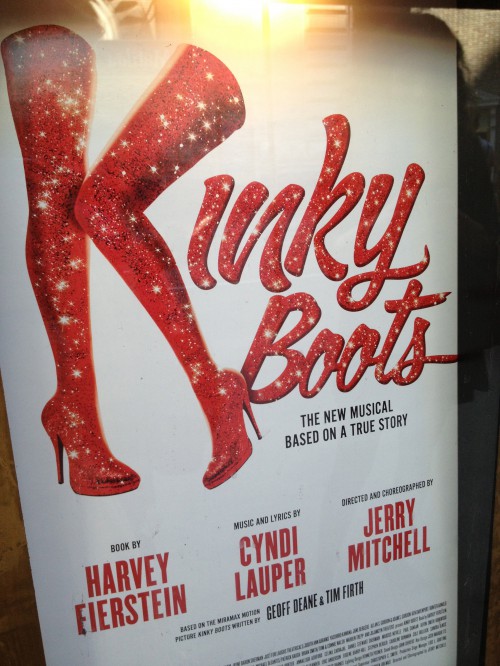 So the cast and the writer fought back despite the fact that they should not have had to fight at all. Rather than be deterred by their detractors, they instead stood up and when to shop at Macy's on Black Friday immediately after their show and arrived still decked out as their characters, those crazy death defying heels and all.
All of this despite the heinous and rude comments being tossed at the production and Macy's ever since the performance aired. Following comments such as how the performance was disgusting, how it undermined core family values and how it was the event's worst decision in a long time, the cast still stood up; proud of the show they were working on and for good reason.
The saddest part, or one of the saddest, is that this musical is actually very much a family-oriented one. It is about growing close to those around you whether it is relatives or co-workers and leaning on them to succeed and sharing the success that comes. It is all about togetherness, and yet some viewers could not get past their tunnel vision to see it.
There is nothing wrong with what was performed. There is something very wrong and very outdated with the overblown reactions. We can only hope that despite this, the Macy's Thanksgiving Day Parade continues to begin to pick edgier and more progressive performances for each year's show.