Suffolk poll to look internationally after November election
With the Boston Mayoral and City Councilor election and the vote on the East Boston Casino bid just six days away, Dave Paleologos, director of Suffolk's Political Research Center (SUPRC) is hard at work polling Boston voters.
While all these are tight races, he wants to release one more poll before the elections. But Halloween and the World Series means fewer voters are interested enough to answer a poll's phone calls. Despite these challenges, Paleologos is happy to have the opportunity to poll for the university, and it is something he worked very hard to get started.
He started teaching classes on political surveying at Suffolk and Emerson College in 1995, but he always had bigger plans.
Seven years later, a student mentioned that Mitt Romney might run for Massachusetts' Governor. For a fun exercise to end the semester, Paleologos had his students run a poll to see if Romney could beat then-Governor Jane Swift in the Republican primary.
The "poll came back as a landslide for Romney," he said. Stunned, he had a professional phone bank finish the poll, which found similar results.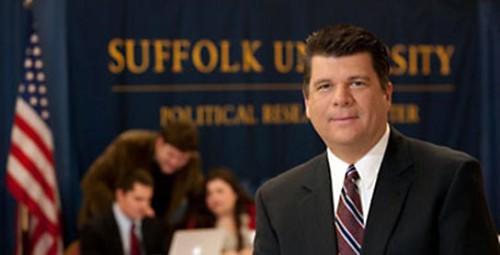 "We released it on a Wednesday. The Boston Herald released similar results Friday. And on the following Monday, Swift announced she wouldn't run for governor," recalled Paleologos.
Paleologos realized that a poll would be a huge opportunity for Suffolk. That spring, Andy Hiller of Channel 7 asked him to be their new pollster. SUPRC started later that year, and now conducts polls in Massachusetts and around the country.
College students can heavily influence smaller elections, Paleologos said.
"I've found that the elections that students have the most impact is the elections where the general turnout is lower."
But Boston's college students do not seem very interested in November's mayoral election.
"I don't feel the buzz (on campus) that I felt last year when Obama was running for reelection," he said, noting that many Boston residents who participate in his polls do not even know their city councilor or polling place. Those respondents have to be filtered out of the final results.
Paleologos is not sure whether the East Boston casino bid will pass, either. Casino supporters enjoyed an eight-point lead in Suffolk's poll in early October, but since then one investor, Caesar's Entertainment, has backed out of the bid.
The change could mean more undecided voters, and "undecided voters tend to tack the 'No' side if they're not sure." This makes for an interesting race, he said. "But this won't be an [typical] East Boston vote. We're not going to see 60-40 percent election results."
In Suffolk's last poll, East Boston men supported the casino by almost a 20-point margin, but East Boston women were torn. That is because women are most likely to suffer the negative consequences of casinos and gambling addiction, like spousal neglect or irresponsible financial losses, according to Paleologos.
After the November election, Paleologos will work on a path to polling in other countries.
"My goal in the next two to four years is to have Suffolk partnering with universities in other countries," Paleologos said. He wants to know how other countries' citizens view their own governments, America's government and congress, and Americans' lifestyles.
"I think it would be a great tool to cut through the [politicians'] propaganda…and just collect some straight, open public polling on these issues."
In April, Suffolk partnered with the Universidad del Turabo to poll voters in Puerto Rico, looking at their opinions of the territory's fiscal problems and prospects of American statehood.
After that poll was released, the government of the country Georgia contacted Paleologos saying that they were interested in a partnership.
"It's great when other countries are coming to you, and want their ambassadors introduced to the university…that's something I'm very proud of," he said.
"Good research is hard to find…And we don't have to sell (our research) to anyone… Our philosophy is that what happens, happens. We're not soliciting anybody," but they still get media interviews and citations, he said.
"I don't schmooze with politicians…I haven't met any of the candidates for mayor, and I'm proud to say that…What I do has to be totally scientific and free of any emotional context."
Paleologos also wants to start a campaign school at Suffolk. Several of his students have gone on to run in elections and win. But launching such a program is difficult, especially when he is polling at the same time. In the meantime, he still teaches Political Survey Research in the spring.
"It might be pie in the sky," he said. "But I thought a political research institute was pie-in-the-sky twelve years ago."
Leave a Comment
About the Contributor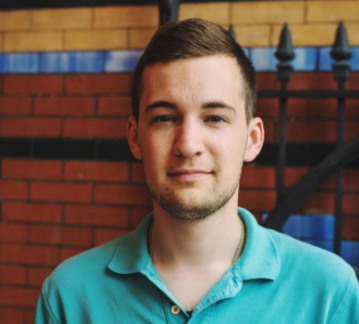 Sam Humphrey, Newsroom Manager
From starting as a staff writer to helping edit and manage the entire paper, Sam has seen every side of the Journal there is. He covered protests, changes in the school's administration, and local political events on Suffolk's campus and across the city. He graduated from the Sawyer Business School in May 2017 but his favorite memories of Suffolk are from his four years on the paper.