Article by: Matt McQuaid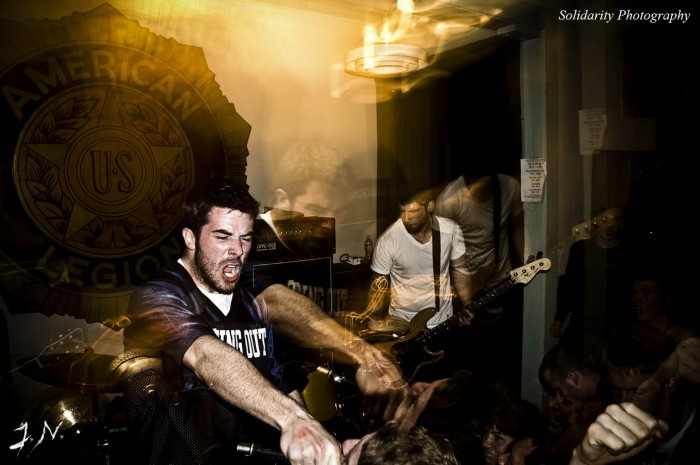 This Saturday, New-Bedford-based hardcore band Have Heart is set to play their last show at Club Lido in Revere.
Have Heart first formed in 2002. After releasing the What Counts EP (Think Fast, 2004) and their hard-hitting follow up The Things We Carry (Bridge Nine, 2006) they quickly established themselves in one of the nation's largest hardcore scenes before gaining acclaim on a national level. Their second full-length, Songs to Scream at the Sun (Bridge Nine, 2008) reached #193 on the billboard top 200 chart, and reached #16 on the Top Heatseakers chart. Have Heart has a fast, energetic, brutally honest sound with lyrics that address self-image, respect, youth pressure, and a wide variety of other topics.
Choosing Oct. 17 as the day of the last Have Heart show was no accident. October 17 is "National Edge Day," a day meant to commemorate the straight-edge lifestyle. Straight-edgers such as Have Heart take pride in refraining from drugs, alcohol, and tobacco use.
Band members stress, however, that straight-edge doesn't mean imposing your lifestyle on others. "I believe that the only person to whom straight edge matters – the only person who is straight edge in this world – is me," stated lead singer Pat Flynn in an interview with music website lambgoat.com. Flynn added, "Other people are just doing whatever they want to do. I mean, I understand that other people are straight edge, but I'll try to remind myself that I'm the only one who is straight edge. If someone doesn't want to X up, fuck it – I don't care. It's cool. I'll worry about myself."
It seems odd for a band to break up during the peak of its popularity, but Have Heart members insist they are doing it for the right reasons. "We did everything we felt there was to accomplish and then we got back from a tour and kind of just got talking, and all five of us were on the same page, in terms of accomplishing everything we wanted to do and just how we felt in terms of touring, so we decided that now would be the best time to break-up," Flynn said in an interview with Changetherecord.net, adding, "Parts of us felt that maybe we could keep doing it, but we felt there wasn't going to be another time where everyone is on the same page of wanting to break up. It was kind of one of those do or die moments because we always thought we were going to break up relatively quick and then we'd have another one of those moments where we'd be like, 'All right, let's do it, let's write another record.'"
Have Heart will be joined by Cruel Hand, Bane, Shipwreck AD and Foundation. Doors open at 3P.M.