Softball team wins five straight
The Suffolk women's softball team lost the first game of a doubleheader at Mount Ida last Friday, but they haven't lost since and are currently on a season-high five-game winning streak.
The Rams lost to Mount Ida 3-2 last Friday in the first game of a twinbill, but they were able to recover in the second game and win 6-1. Freshman Nicole Rosa went 3 for 4 and had two RBIs, and sophomore Erin McAndrews added two hits and two RBIs as well.
The next day, the Rams returned home to face another GNAC foe in Albertus Magnus. Suffolk swept the doubleheader, winning the first game 4-2, and the second game 3-2. Freshman Sarah Chasse pitched a complete game one, striking out eight while walking just three.
In the second game, the Rams were down 2-1 in the sixth inning and on the brink of losing, but with one out, freshman Alicia Gonnella hit a two run double, driving home what proved to be the game-winning run for the Rams.
The Rams were able to finish off a successful weekend with another doubleheader sweep against yet another GNAC rival in Norwich. Suffolk was dominant, allowing only one run between the two games.
Chasse was outstanding on the mound in the first game, a 3-1 win in which she struck out 14 of the 21 batters she faced. She also chipped in at the plate too, going 1 for 4 with a dramatic two out, two-run single in the top of the seventh inning, with the score tied 1-1.
The Rams easily won the second game 5-0, with Gonnella getting the win, and Chasse picking up the save. Chasse struck out six more batters in three innings pitched, giving her an impressive total of 20 strikeouts in 10 innings pitched in the doubleheader.
The Rams have four more games left to go in the 2012 season, and all of those games will be played against GNAC opponents (Emmanuel and Pine Manor.) The team has a chance to finish .500 in the GNAC conference, which would be a huge accomplishment for this young team.
While they may not be able to make a mark in the postseason this year, keep an eye out for the Rams next season, as they are due to make some noise within the GNAC.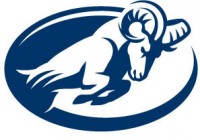 View Comments (1)