Assistant XC coach helping team make strides
Alison Melillo
Journal Staff
With new assistant coach Brian Smith, the men's and women's cross country teams have had a successful start to the season. The runners have done well at the meets, and Smith has taken his previous knowledge on running and has put it toward the team.
Ever since growing up in Hampton, VA, Smith has always loved running. Starting his career in at Hampton Christian High School, and continuing at Christopher Newport University and Asbury College, running has always been a big part of his life. He trained hard and even claimed the school's record in the 5K that is still held in his name today. Continuing his success throughout college, he received another award for second team all-conference.
Smith, who resides in Medford, came to Suffolk in 2009 when he enrolled in the Ethics and Public Policy master's program. After defending his thesis, he finished off his schooling and graduated last spring. He then joined the writing center in the Sawyer Library last September, and his invol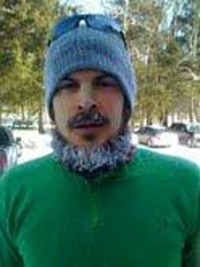 vement with the school continued.
Smith usually ran with the Somerville Road Runners, but after many of his running partners became injured, he was left with nobody to run with. Knowing that Suffolk had a boys cross country team, he asked Head Coach Karen McKetchnie if he could run with them before this season started. To his pleasant surprise, he found out that the girls' team needed an assistant coach, and he jumped right into the position.
With the lack of runners on the men's team this year, Smith focuses mainly on the girls now.
"The men's cross country team is in a period of rebuilding right now," Smith said.
In order to have a team, you need a minimum of five runners and they only have three runners right now. Smith's main goal for the men's team this year is to help in their training to improve last year's personal records.
Meeting with the team is part of Smith's training because he runs with them. He would never give a workout that he could not do himself.
"I hope this shows that I'm willing to suffer through tough workouts with them," said Smith.
According to Smith and the recent results of events, the women's team is looking strong. "I have really been impressed by their work ethic," said Smith.
Not only does Smith train with the girls, but he also has a steady training schedule of 50-75 miles a week. He is an active marathoner and snow-shoe marathoner, and just recently finished a marathon in Harpers Ferry, WV. Finishing third was extremely impressive and was the first time he has ever placed in a marathon. Smith's goal is to run about five to ten marathons a year, and he has almost accomplished this by already finishing six this year.
Although being a coach does take up a lot of his time, it is more of a win-win situation to him. Before coaching the team, most of his runs were done on his own, but now he finally has people to run with. Attending weekend meets, he has the opportunity to see new places all over Massachusetts and to also meet other runners.
With some of the season still ahead of him, he has high hopes for what the team can bring.
"If we can stay healthy, I think these women will surprise themselves as to what they can accomplish," he said.
Both the men's and women's teams will perform at the Emmanuel College Invitational this Friday.