Letter to the Editor: Empowering women in law enforcement: A path to police reform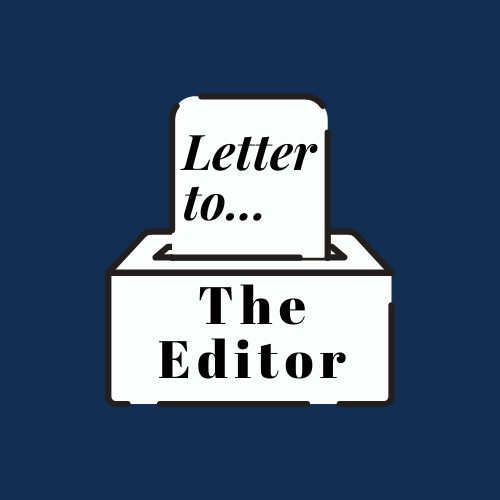 Women have been policing since the 1880s, but of 18,000 police agencies, only 12% of officers and 3% of leadership are female. Men are overrepresented in recruitment, retention and promotion, creating an image that "real" cops are tough, unemotional, aggressive men. This macho style has condoned the death of innocent civilians; had female officers been in charge, these tragedies may not have occurred.
 This suggests that the presence of more women in law enforcement can prevent avoidable tragedies and improve public safety and security.
In 2023, it should not be a surprise to get stopped by a female police officer. Yet, I live in a town that has never hired a female officer. As a woman aiming to work in law enforcement, I continue to hear comments like, "Law enforcement is a very male-dominated field" or "to remember that I'm a small female." Such an attitude has kept many women from ever receiving a badge, but I refuse to accept it.
 Law enforcement is in crisis. In recent years, cases of brutality have defined policing, which has been centralized on controlling situations through unnecessary fear, abuse and death.
 Americans are demanding police reform, including a decrease in the use of force, ensuring officer accountability and de-escalation training. Hiring more women is a simple, transformative solution that is overlooked. If we want reform, we must make room for women at the table. Women can help create a new era of policing that is rooted in trust, respect and accountability.
 Communities that view female officers as less cynical are directly associated with decreased use of force. A meta-analysis has shown that women officers are less likely to use force than men, and have been shown to have fewer citizen complaints and conduct violations than their male colleagues. As departments work to reevaluate their emphasis on physical force, there is potential for female officers to play a crucial role due to the strong interpersonal skills that they possess.
 When faced with violent or tense situations, they prioritize defusing and de-escalation. These qualities are more favorable to changing the culture of policing, as women choose to approach policing using emotional intelligence, interpersonal skills and negotiation. Empirical research supports the idea that female officers tend to provide helping behaviors to citizens rather than controlling, with 80-90% of policing involving nonviolent situations.
To the surprise of many, most traditional policing involves talking with citizens and mitigating crises.
In a report done by The Crime Report, Maureen McGough from the 30×30 Initiative, an organization working toward increasing police recruitment classes to 30% by 2030, stated, "That's not to say that there aren't men who are emotionally intelligent, but there's an over-reliance on physical fitness and an aggressive form of policing." 
Having fewer women on police forces threatens the community's public safety that these forces are sworn to protect and serve.
 With more female officers, law enforcement can move away from a history of abuse and brutality and create a new era of policing that is rooted in trust, respect and accountability.
 However, the advantages of having female officers on the force extend beyond decreasing police brutality. Studies have suggested that female officers are less cynical in their view of citizens, thus improving police-community relations. This increases trust and reliance on the police, leading to a safer community, and further supports the modern notion of community policing, a concept that is becoming increasingly popular.
 There is no doubt that men can be taught the skills women display in policing. Aside from policing, research has shown that heterogeneous workforces are more effective, creative and resilient, and teams with more diverse perspectives are better at making decisions. Hiring more women will benefit male officers, the entire institution and the communities they serve.
Law enforcement agencies must recruit and retain the best talent, particularly women, to address their understaffing issues. Practical solutions should be implemented to make the process more attractive, such as recruitment ads reflecting day-to-day policing, fitness requirements that don't "wash women out" and childcare for officers with newborns. Mentoring programs and leadership positions should be offered to female officers to demonstrate commitment to their success.
 The future of policing lies in the hands of those who oversee hiring and training officers. We must create an environment where women are welcomed and cultivated as police officers. It is time to recognize that female officers bring much more to the table than just a badge and a gun. As a future woman in law enforcement, I am hopeful that one day my town will finally hire a female police officer.
Leave a Comment