Letter to the Editor: The mothers of COVID-19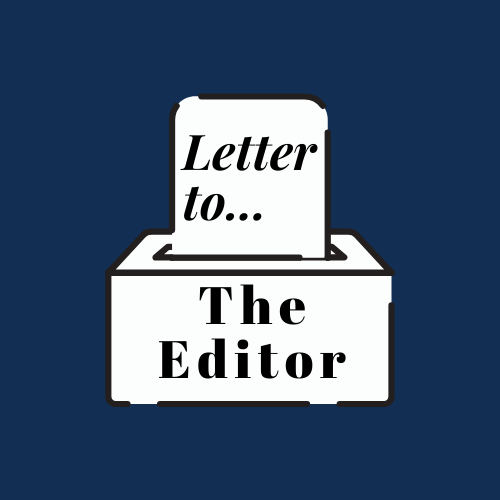 The months-long closure of many businesses at the beginning of the pandemic affected everyone, but they disproportionately affected communities of color and women. 
When quarantine started, school and daycare centers closed, leaving children at home to be primarily cared for by women as a result of societal expectations and stereotypes that mothers must be the primary caregivers of their children, according to a study done by the OECD, "Mothers were nearly three times as likely as fathers to report that they took on the majority or all of additional unpaid care work related to school or childcare facility closures"
Women had to sacrifice their income and, in some cases, their financial independence. As pandemic rules ease and people return to work, unemployment benefits start to dwindle, and the long-term effects on childcare services begin to show. Many childcare centers remain closed so women have to rely on their savings without the financial support to return to work, and typically women are relied upon by their partners to take on this role. This only further depletes women's savings and wealth, which is already lower than most men due to systemic misogyny. As a result, COVID-19 has exacerbated the inequality felt by women.
Women have historically been tasked with being the primary caregivers to children in their families, and Pew Research has found that they make up 81% of single parents. The same study showed that 30% of single moms before the pandemic lived in poverty, and 22% lived with their parents. 
Many of these single moms are still struggling to find or afford childcare options that would allow them to return to work. This has forced some to rely on others, such as their parents or their spouses, for financial support.
A study in the Journal of World Development highlighted that women are 24% more likely than men to have permanent job loss because of COVID. Even women who remain in their jobs earn $0.82 for every $1 a man makes, leading to significantly less income. 
This drop in income is even lower with women of color no matter their field or education level, according to the U.S. Department of Labor. 
Single mothers' income, according to the International Journal of Environmental Research and Public Health, is around $35,000 a year on average, while single fathers' income is $56,000, and according to the USDA, the cost of raising a child is around 27% of a person's income and can leave little else for housing, saving and other expenditures. 
The Brookings Institution found that 46% of women in the USwork in low-wage service jobs and do not have access to paid sick time, maternity care or the ability to work from home. The lack of these employment benefits already had a large impact on women before the pandemic, and have contributed to gender wealth inequality of almost 50%, according to a study at Stanford University. 
The COVID-19 pandemic, according to a Rutgers University study, shut down around 74% of in-person childcare services, and the Center for American Progress found that the costs of the centers that remained open increased by nearly 47% and home-based childcare by 70%. 
"Pick whatever source and statistic you like because they all point to the same conclusion: Child care in America has become ludicrously expensive," said Derek Thompson, a writer for the Atlantic.
The Brookings Institute found that 25% of working women have a child under 14 who need to be looked after around the clock. Brookings also found that most mothers with young children who had not already been laid off due to their place of employment closing had to leave their jobs to take care of their children. 
The Brookings Institute had also found that 17% of these working women relied on childcare services that cost an average of $1,000 per month. Quarantine led to a 16% increase in unemployment for women, and the University of Southern California found around 34% of women left work because of childcare specifically.
Mothers around the USface tremendous financial hardships, especially women of color who, according to Pew Research, represent 30% of single mothers. WBUR reported that the childcare capacity is 87% less than pre-COVID levels nationwide, and about 5% of childcare centers in Mass. have permanently closed. Furthermore, costs have gone up, causing childcare providers to take on massive debts, and WBUR reported that  "group care providers reported a median operating loss of $6,000 in the most recent month, while family child care providers reported a median loss of $600." 
Women who had drained their savings to take care of their kids during the grueling days of quarantine are not catching a break post-quarantine because of the increased demand for childcare. 
According to the Economic Policy Institute, Mass. is the second most expensive state for childcare in the United States, costing an average of $20,000 a year, almost 50% of the average income. While Biden's recovery package gave parents with children more money, for some, it is too little too late. The United States Department of Labor said that COVID-19 has economically set back gender equality in the workforce by over 30 years.
However grim the statistics may be, there is optimism. 
"I think the pandemic has been a fascinating, unintentional experiment perhaps providing us with data on whether male or female leadership is better in crisis," Associate Director of the Human Rights Watch Amanda Klasing said in an interview with (insert news outlet here) "And there is data showing that, if you measure success in handling the pandemic by saving lives, women leaders are doing a better job." 
President Biden's "Build Back Better Act", if and when it passes, would provide free childcare which could help women, especially women of color, be able to lower the wealth gap between them and men. 
Leave a Comment