Massachusetts residents less concerned about climate change due to recent international conflicts
In a recent MassINC/Boston Globe poll, climate change was considered the least concerning issue to be dealt with by the government among Massachusetts residents.  
Asked to rate climate change as high priority, medium priority, low priority or don't know/refused, against other large issues 47% of participants believe climate change is a high priority. 
This poll has also occurred in 2019, 2014 and 2011. 
Climate change has never ranked with the highest high priority vote. The closest it came was during 2019, earning a 54% high priority vote, the fourth-highest percentage. 
From 2015 to 2019, sea levels and temperatures rose at alarming rates and CO2 in the air rose 20% higher than the five years before, according to the World Meteorological Organization. 
The 2019 vote was also before the COVID-19 pandemic and the war in Ukraine, which have both been a factor in this year's polling. 
In 2019, energy received 47% high priority — behind climate change's 54%. The most recent poll titled the section 'energy and fuel costs' and now with an ongoing war, oil is being directly affected. The high priority bumped up to 64%. 
Lori Mitchener, an environmental professor at Suffolk University, talked about how decline in high priority voting is more of a judgment in immediacy rather than a genuine concern. 
"These [issues] aren't measured against one another; they are not ranked," said Mitchener. "These polls don't show that people stopped caring about the environment; it demonstrates that other aspects of daily living are felt more immediately. For example, the jump in concern over fuel prices is a direct result of the increase at the pump felt daily. When sea level rise puts everyone's favorite back end restaurants underwater these numbers may change." 
Mitchener went on to say the issue of climate change will be vague until it creates a sense of urgency similar to those of other problems. 
Follow Emily on Twitter @emrodev
Follow Jamie on Twitter @JamieTaris
Leave a Comment
About the Writers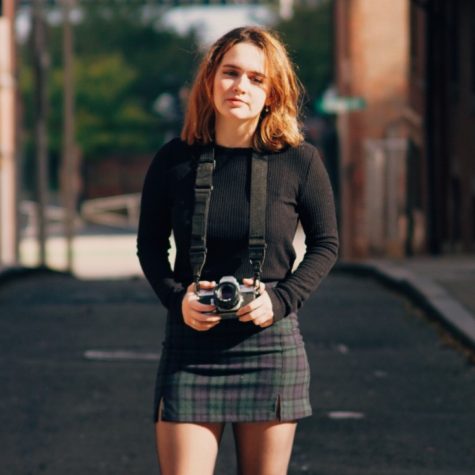 Emily Devlin, Managing Editor | she/her
Emily is a senior print/web journalism major and art history minor at Suffolk University. She loves traveling around Boston from museums to sports games. History is a significant interest of hers and she spends her free time wandering around the MFA, reading, writing, and listening to music. After college Emily hopes to work in a museum.
Follow Emily on Twitter
@emrodev
Email her at
[email protected]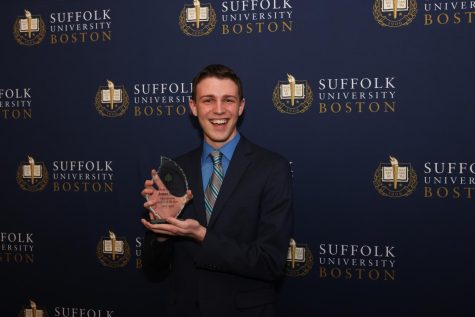 Jamie Taris, Managing Editor | he/him
Jamie is a senior broadcast journalism major and public relations minor from Pelham, New Hampshire. He has a deep passion for sports, especially hockey and football, and hopes to make his way into the sports media field after graduation. Outside of the Journal, Jamie is very involved with Suffolk's orientation department, and he's a member of Suffolk's Program Council. When he's not obsessing over the latest sports news, you can usually find Jamie hiking or camping in the White Mountains, or exploring the city with his friends.
Follow Jamie on Twitter @JamieTaris