Lake Powell experiences drastic changes in water levels
The dramatic and realistic effects of the climate crisis have taken their toll on Lake Powell in Albuquerque, N. Mex. As one of the largest reservoirs in the country, this lake has been severely diminished, reaching its lowest water level since 1963, The Independent reports. 
Long-term drought conditions have recently been aggravated by climate change. According to AP, the U.S. Interior Department announced its plans to put $420 million toward projects in Minnesota, New Mexico, North Dakota, Montana, South Dakota and Iowa – places that have experienced severe droughts in the last few years. 
While the water level is low at Lake Powell, its dam can still produce electricity. However shallow water can reduce water pressure as well as its capacity. According to USA Today, further declines in water levels can damage turbines needed to create electricity, which can bring more issues with the dam. 
"Low levels in Lake Powell threaten the viability of the Glen Canyon hydroelectric dam," said Lori Mitchener, a lecturer for the Center for Urban Ecology and Sustainability at Suffolk University. 
Scientists report that western America is currently experiencing a 20-year megadrought, with the region becoming drier and warmer within the past few decades. According to AP, climate change will likely continue to worsen these conditions, causing water sources to be unreliable and wildfires to be more frequent.
According to USA Today, officials have set a goal of keeping Lake Powell's water levels 3,525 feet above sea level in order to help the Colorado River flow to Lake Mead and to assist with power production. However, there is hope that the water levels will increase when the snow in the Rocky Mountains melt this spring.
In response to the ongoing drought, California, Arizona, Mexico and Nevada have all enforced both mandatory and voluntary water cuts, according to The Independent. 
"The southwestern part of the United States is not meant to have the human population that it now must carry," said Mitchener. "The world over deserts have low population density simply due to the low water levels that prohibit growth."
View Comments (1)
About the Writer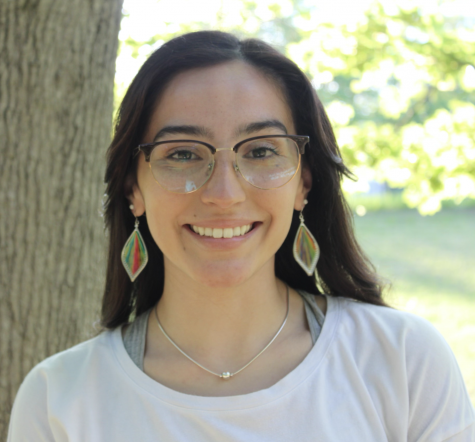 Olivia Acevedo, World News Editor | she/her
Olivia is a senior majoring in print/web journalism while double minoring in advertising and environmental studies. When she isn't sprinting from place to place on campus, she likes to spend her time with her dog and attend sporting events. Olivia is originally from West Springfield, Massachusetts and has a passion for animals and history. 
Follow Olivia on Twitter
@OliviaAcevedo12
Email her at
[email protected]