The people's princess deserves better than 'Diana The Musical'
August 31, 1997, was a day when the whole world stopped.
Diana Frances Spencer, Princess of Wales, died unexpectedly in a car crash in France. She had just come out of a disastrous divorce from Prince Charles and had her title stripped from her, following a famous 1995 interview on BBC's Panorama. 
Princess Diana was special compared to the other members of the British royal family. Her charitable work for children in need, helping cancer patients in hospice and doing outreach for AIDS patients was exemplary. 
Diana's death put a black mark on the royal family, especially on Prince Charles, who was in relations with Camilla Parker Bowles, Duchess of Cornwall (his wife now) at the time of Diana's death. 
Aug. 31 was a very dark day for everyone involved. Her death is hard to forget. We thought no one could tell her story: many have tried, but failed.
Over the next two decades, Hollywood decided to make multiple films and TV episodes that discuss Diana's legacy to the ire of Prince Charles and the royal family. Yet they often fall short, and when people roast and give any film about Princess Diana a bad review, producers of these films come up with several main excuses like: "it's an interpretation" or "we tried to honor her," all of which are just to cover their mistakes. 
The world finally put its foot down when David Bryan of Bon Jovi and Joe DiPietro decided to disrespect her legacy while trying to make a great camp musical, titled "Diana," recently released Oct. 1 on Netflix. Originally released in theaters in 2019, the musical is a trashy "interpretation" of what the beloved princess's life was and should be remembered as. 
The music and acting were diabolical and contains the highest level of disrespect. Everyone from the royal family to the press condemned this "musical," and I use that term loosely.
"The Crown," also released on Netflix, does a better job depicting the legacy of Princess Diana and Prince Charles' life. There's a huge problem. If Netflix does it better, that is a sign the musical should never hit the stage again, and the fact that Netflix has the live production of the musical is offensive. 
Kristen Stewart portrayed Princess Diana with grace and honor in the recent "Spencer" movie, directed by Pablo Larrain, so why does this musical hit so below the belt? Because they just wanted to make money off her death. 
In short, this is one of those things that people should just walk away from. Give Princess Diana the peace and respect she so heavily deserves, and stop trying to use her life and death as cheap-shot forms of entertainment.
Follow Imani on Twitter @joyqueen.
Leave a Comment
About the Writer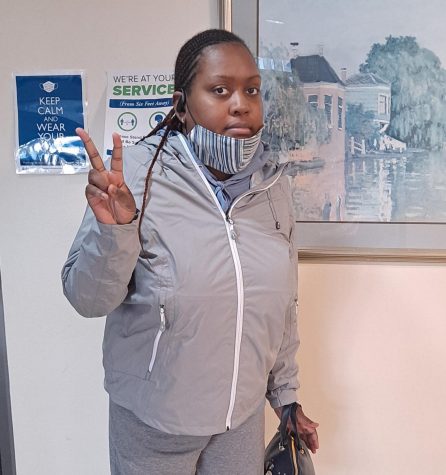 Imani Hill, Graduate Contributor | she/her
Imani Hill is a blogger, YouTuber, Instagramer and a wannabe comedian. She is very passionate about theater, films and TV shows. Imani is in Suffolk's master program with a major in global public policy (dual degree). She loves to travel and try new things, and she is living her life one day at a time.
Follow her on Twitter
@Joyqueen
.