New climate initiatives announced at the 2021 climate summit
President Joe Biden hosted the 2021 climate summit last week, where he called on dozens of world leaders to ramp up their efforts in protecting the earth  against a worsening climate crisis. 
The virtual climate summit took place on April 22, with Biden announcing the country's newest goal in addressing climate change during it. He said his administration aims to cut American greenhouse gas pollution by 50% in the next decade; a pledge that will likely entail changes to transportation and energy industries.
The summit was assembled in an effort to drive world leaders to collaborate on climate change. Brazil President Jair Bolsonaro said at the summit that he will end illegal deforestation in his country by 2030 while acquiring carbon neutrality by 2050. 
These goals are a part of the Paris Agreement and were agreed upon the day before the summit commenced. However, the Biden administration has yet to begin developing a plan for these new goals. 
"The signs are unmistakable, the science is undeniable that the cost of inaction [around climate change] just keeps mounting," said Biden at the summit. "The United States isn't waiting."
Canadian Prime Minister Justin Trudeau aims to have his country reduce carbon pollution by 40 to 45%, compared to 2005 levels, by 2030. Previously, Canada had a target of 30%. 
Additionally, Japanese Prime Minister Yoshihide Suga pledged to reduce emissions in Japan by 46%, which is below previous 2013 emission levels.
This announcement comes after Japan committed to a 26% reduction in emissions, which many thought was inadequate. 
While India's Prime Minister Narendra Modi did not announce a new goal at the summit, he pledged to shift to 450 gigawatts of renewable energy by 2030. India is the third largest greenhouse emitter in the world, behind China and the United States. 
The country discussed a 2030 India-U.S. Climate and Clean Energy Agenda Partnership with American leaders at the summit. This partnership looks to combat the climate crisis quickly and on a worldwide scale.
Vladimir Putin, Russia's president, committed to reduce the country's emissions to be lesser than the European Union's levels within the next three decades, he said at the summit. Putin mentioned the country has cut its emissions nearly in half since 1990. 
"The fate of our entire planet, the development prospects of each country, the well-being and quality of life of people largely depend on the success of these efforts," Putin said at the summit.
Leave a Comment
About the Writer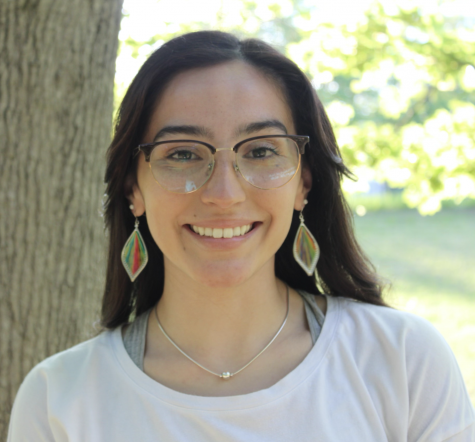 Olivia Acevedo, World News Editor | she/her
Olivia is a senior majoring in print/web journalism while double minoring in advertising and environmental studies. When she isn't sprinting from place to place on campus, she likes to spend her time with her dog and attend sporting events. Olivia is originally from West Springfield, Massachusetts and has a passion for animals and history. 
Follow Olivia on Twitter
@OliviaAcevedo12
Email her at
[email protected]