2020 tied for warmest year on record
A NASA analysis shows 2020 and 2016 are tied for the warmest years on record.
Earth's global temperature continues to follow a warming trend. According to CBS News, the average 2020 temperature was 59 degrees Fahrenheit. This is 1.84 degrees Fahrenheit (1.02 degrees Celsius) warmer than the 1951-1980 time period. 
While 2020 was slightly warmer than 2016, a margin of error declares the years are "effectively tied," according to SciTechDaily.
As humans continue to contribute to the climate change effect, the past six years have been the warmest in the record books, which date back to the1800s. According to CBS News, the Southwest of the U.S. had a range of heat waves last year that likely contributed to this record.
Experts say temperature exchanges could have fueled a warmer climate. According to Reuters, this is the difference between the inlet temperature of a single stream and the outlet temperature of another stream. 
 According to Earth Observatory, the El Nino-Southern Oscillation (ENSO) is a natural heat cycle exchange between the atmosphere and ocean. The year 2020 ended with the La Niña phase of ENSO, a cooler phase which starts off warm and increases the overall temperature. However, the cooling aspect is expected to have a cooling on impact 2021 global temperatures. 
Since the late 19th century, the average temperature of Earth has risen 2 degrees Fahrenheit. Much of these trends can be traced back to sea levels rise, ice melting and heat waves, according to NASA. 
Humans are burning greenhouse gases at an increasing rate through transportation, electricity and agriculture, according to the Environmental Protection Agency. 
Earth is less than a degree away from staying below 34.7 degrees Fahrenheit (1.5 degrees Celsius), which is the goal of the Paris Climate Agreement. According to the 2020 Berkeley Earth Report, estimations say the planet will pass the temperature goal in 15 years. 
Some areas of the planet have been warming faster than others, one being the Arctic. There has been a trend in Arctic sea ice declining by roughly 13 percent per decade, according to SciTechDaily. For the past 30 years, Earth has been warming three times slower than the region.
Scientists continue to encourage the general public to reduce greenhouse emissions near zero in the upcoming decades, according to CBS News. This could help mitigate the effects that climate change will have on the planet and on humans. 
Humans are encouraged to grow their own food at home, travel smarter (i.e. biking or walking instead of driving), calculate their own carbon footprint, buy green electricity and more, according to Conserve Energy Future. 
Leave a Comment
About the Writer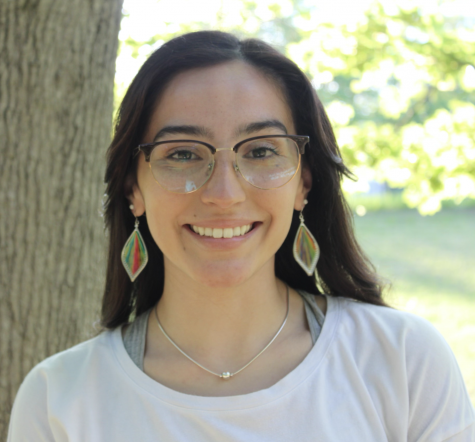 Olivia Acevedo, World News Editor | she/her
Olivia is a senior majoring in print/web journalism while double minoring in advertising and environmental studies. When she isn't sprinting from place to place on campus, she likes to spend her time with her dog and attend sporting events. Olivia is originally from West Springfield, Massachusetts and has a passion for animals and history. 
Follow Olivia on Twitter
@OliviaAcevedo12
Email her at
[email protected]