What does Biden's climate plan mean for the future?
President-elect Joe Biden has announced his plans for environmental policies that he looks to implement over the next four years.
The president-elect is looking to combat global warming by improving environmental agencies, according to The Washington Post. He looks to focus on reducing greenhouse gas emissions throughout his presidency. 
Biden has already appointed his transition teams for the Transportation Department and the U.S. Environmental Protection Agency, according to Independent. These agencies will be run by agency alumni who worked under President Barack Obama's administration.
Throughout his campaign, Biden identified climate change as one of many urgent crises' America faces, along with racial injustice, COVID-19 and the economic collapse that resulted from the pandemic. The administration is calling to put billions of dollars into the development of clean energy, according to Time.
Biden's plan has been deemed the most aggressive effort to stop global warming out of all previous presidents, according to The Post.
According to the Independent, these efforts include a "co-equal" White House National Climate Council, developing a climate policy at the Treasury Department that promotes carbon reductions through tax and a push to electrify cars and trucks.
Although the current plan contains the goals for the next four years, they can still be subject to change.
Biden is also looking to reverse President Donald Trump's policies on environmental regulation. According to The Post, Republicans are likely to pit against his aggressive renewable energy plan and possibly challenge new federal rules in court. 
According to Time, experts are anticipating the Biden administration to look at federal agencies to administer the climate agenda. 
Biden and his team are looking to move fast on the climate agenda because of the lengthy process of budgeting. According to Independent, the administration is hoping that other countries will want to take action after seeing the U.S. do so.
This can then encourage these countries to increase their commitments for the 2021 United Nations climate talks according to The Post.
Leave a Comment
About the Writer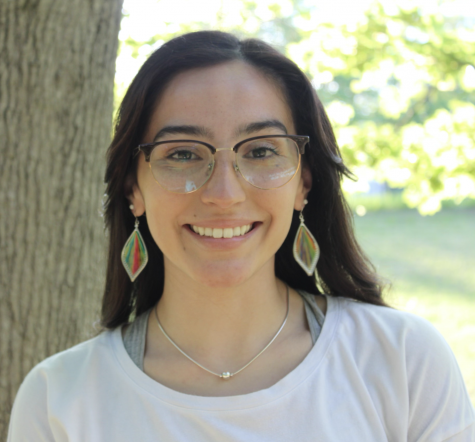 Olivia Acevedo, World News Editor | she/her
Olivia is a senior majoring in print/web journalism while double minoring in advertising and environmental studies. When she isn't sprinting from place to place on campus, she likes to spend her time with her dog and attend sporting events. Olivia is originally from West Springfield, Massachusetts and has a passion for animals and history. 
Follow Olivia on Twitter
@OliviaAcevedo12
Email her at
[email protected]