Panel highlights advice from successful Suffolk athletics alumni in the workplace
Former Suffolk University athletes discussed how to transfer skills from the athletic field to a job during a Zoom panel, titled "Leveraging the Athlete Mindset in the Workplace," on Oct. 1.
The panel was hosted by the spouse of Suffolk University President Marisa Kelly, Margie Arnold. Arnold played basketball and soccer at the University of New Hampshire before beginning her 25 year career in higher education. The event was sponsored by the Career Services office, the Suffolk Athletic Department and the President's Office. 
The all-women panel consisted of six former Suffolk athletes who now hail from various industries. The panelists are currently employed by organizations like the New England Patriots and the Department of Health and Human Services.
Several panelists explained how their path at Suffolk wasn't always clear. Laura Thompson ('10) explained how she didn't choose her major until just before her junior year. She chose accounting and is now a senior auditor for the Department of Health and Human Services. 
The panelists said it is important for students to make the best of having Boston as their campus, along with taking advantage of the resources Suffolk has to offer. 
"Step outside of the box a little bit and do things that you may not be totally comfortable with," said Kellie Hurlock ('09), who is a special education teacher in Lexington. "You're in a big city, take advantage of that. Go out, explore, meet new people." 
The panelists said student athletes should utilize skills they have developed on the field while in a job,  such as determination and grit, along with discipline and ability to take constructive criticism. 
Melissa Adamo ('19), who is a sales team lead at Own Up, a Boston based mortgage company, touched upon her experience with criticism under Suffolk's head women's soccer coach Ashley Van Vechten. 
"I didn't always agree with her hindsight, [but] she's probably right 98% of the time," said Adamo. "I think as you enter the workforce, being able to take on that type of feedback that you're receiving, being able to think about it, reflect on it and then make a thoughtful opinion or decision based on that is extremely helpful."
The panel also touched upon the difficulties of working remotely amidst the coronavirus pandemic. Lauren Spencer ('14) said her role as the social media supervisor for the New England Patriots changed drastically during the early months of the pandemic. 
"Usually the offseason is just keeping fans engaged while there aren't games happening," said Spencer. " But in general, it was kind of like how can we help people by being some sort of a distraction or entertainment for when people are just glued to their screens."
Katie Babb ('13) touched on her pre-pandemic work life as a Brand Marketing and PR supervisor for TJX companies. 
"Before COVID, I was going to New York every other week for photo shoots and events and meeting with the media and doing interviews," said Babb. 
She explained that when COVID-19 first hit, a big part of her job was helping inform her CEO and others about how urgent the situation was, and that the company should close its stores. 
The panel finished with a question and answer session in which Suffolk students asked various questions, from networking during the age of coronavirus, to how to emphasize their athletic experience when applying for jobs. The panelists said to emphasize the skills one acquires from playing a sport, like resilience and the ability to multitask, to whoever is hiring you.
Follow JD on Twitter @jdconte617
Leave a Comment
About the Contributor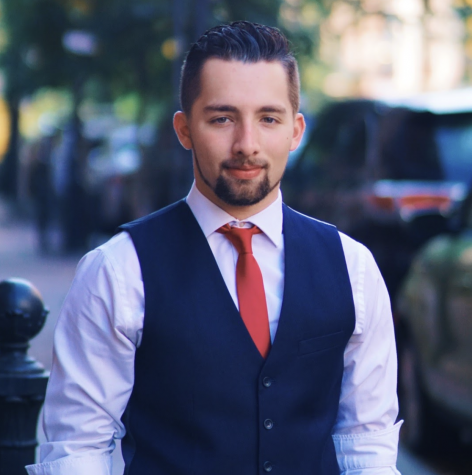 JD Conte, Sports Editor | he/him
JD is a senior from Wallingford, Conn. double majoring in political science and broadcast journalism. Aside from writing for the journal, JD can often be found in Studio 73 working on his broadcast skills. Off-campus JD can be found watching all the Boston and UCONN sports teams. He enjoys spending time with his family and friends in various spots around the city, especially in East Boston and the North End. After graduation JD hopes to work in a newsroom full-time or pursue a career in the sports industry.
Follow JD on Twitter
@jdconte617
Email him at
[email protected]