Sanders stumps in Boston Common ahead of Super Tuesday
A few thousand supporters flooded the Boston Common Saturday when Democratic presidential candidate Bernie Sanders stopped in Boston ahead of Super Tuesday. 
Rally-goers came armed with Bernie tee shirts, signs and pins, waiting hours in the cold weather to see Sanders.
The rally, meant to energize supporters before Super Tuesday on March 3, when Massachusetts voters will take to the polls along with residents in … other states to vote in the presidential primary, featured a few local political organizers and politicians speaking in support of the Vermont senator, with the whole event leading to Sanders himself speaking.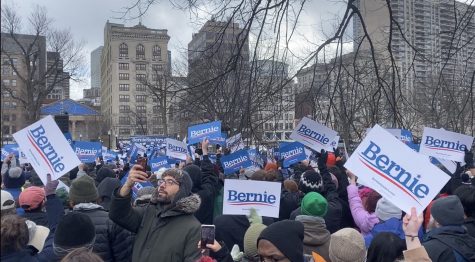 "Woah… Boston, thank you very much," Sanders said to welcome the crowd after taking the stage Saturday.
Sanders said his campaign's strength stems from his grassroots support, which he said is helping to build a large coalition of people who support his movement.
"Let me say it proudly and loudly," Sanders said. "This campaign is a campaign of the working class, by the working class and for the working class."
Sanders spoke about taking on big business and diminishing the wealth gap, medicare for all, climate change and gun control– the hallmarks of his campaign. 
James Uyar, a freshman at Suffolk, is a Sanders supporter. Uyar said this was his first time attending one of Sanders rallies. 
"I really enjoyed it. I've been supporting Bernie since day one, so it was just really cool to see him in person," Uyar said.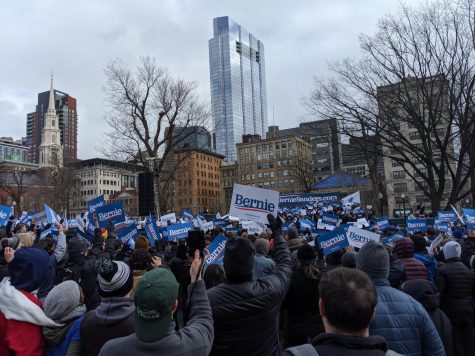 Uyar said his and others' support for Sanders comes from Sanders' message of economic justice.
"It feels like it wasn't until super recently that we had an actual candidate that is trying to stick up for the 99% and not appeal to the millionaires and people who just want money," Uyar said.
Uyar said he, like others, like that Sanders embraces people's diverse and individual backgrounds.
"It's appealing to more people," Uyar said. "Everyone has their own story and he's really appealing to that."
Sanders, who is challenging Massachusetts Sen. Elizabeth Warren in Tuesday's primary, was polling at 24% in the state, according to a pre-election day Suffolk University and Boston Globe poll. Warren polled at 22%.
Leave a Comment
About the Contributors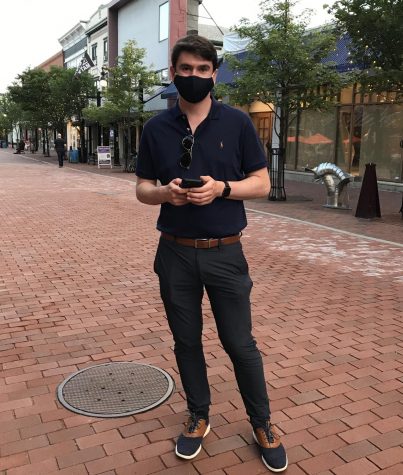 James Bartlett, Multimedia Editor, SJ Podcast Host | he/him
James Bartlett is a senior studying print and web journalism. Originally from Lowell, Massachusetts, James enjoys Boston sports, as well as the arts scene Boston has to offer. James has a strong interest in photojournalism as well as new journalism tools such as podcasting and user generated content. James is currently an intern at Boston.com
.
Follow James on Twitter
@James_bartlett8
Email him at
[email protected]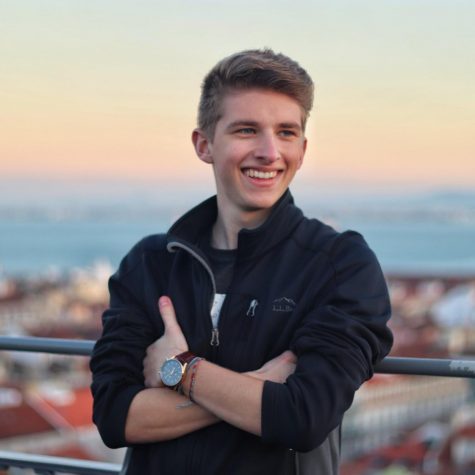 Mitch Bruehwiler, Photo Editor | he/him
Mitch is a junior from Old Saybrook, Connecticut studying Marketing and Entrepreneurship.  He is passionate about photography, digital media, and social media.  When Mitch is not in class, you can find him skating around Boston and flying his drone.  He hopes to follow a career in Creative Marketing and eventually start his own business.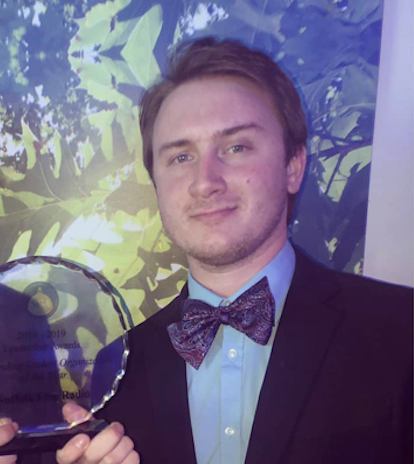 Eddie Reinhardt, Arts Editor | he/him
Edward Reinhardt is a broadcast journalism major and public relations minor who has a passion for writing. Born and raised in Massachusetts, Boston offered a chance to get out of the suburbs while staying close to family. He enjoys covering concerts and interviewing artists and hopes to one day make a career of it.