Coronavirus cases increase as Chinese government takes action against outbreak
The number of reported cases of  the Wuhan coronavirus rose by 60% overnight. This respiratory virus has already killed 106 people with 4,600 cases reported in mainland China alone, according to the BBC.
Rapidly spreading throughout China with five reported cases in the United States, the virus is alarming people all over the world.
Now, China is under the microscope.
The city of Wuhan, with a population of over 11 million, became the incubator of the new deadly virus threatening to expand into a new major pandemia. Chinese military has sealed the city with road blocks, public transportation stopped.
Most of the major roads in Hubei province, where Wuhan is located, have been locked down, forcing more than 58 million people to stay in their homes.
Many anticipate this will be a very difficult task as China has one of the highest populations in the world.
"You can't really block every road and every connection. It may be possible to an extent… but it's not a foolproof measure," said Gauden Galea, the World Health Organization's (WHO) representative in China, to the BBC.
With a rapidly growing number of people infected with the coronavirus and even more predicted to come, China's government has already faced a lack of medical facilities and personnel in the infected area.
Seven hospitals in Wuhan are already overfilled. Citizens have posted multiple videos on Youtube featuring people lying in hospital corridors and on the floors.
In order to tackle this problem, China's government has started building two brand new hospitals in the outskirts of Wuhan with a total capacity of 2,500 beds on Jan. 23. The government promised to finish the construction in less than two weeks, according to the BBC.
In response to the growing threat of the Coronavirus, many countries have started to take actions to prevent the spread themselves. Passengers flying from South-East Asia are checked for fever before leaving planes. Hong Kong and Vietnam have closed borders with China yesterday, according to the BBC.
Suffolk University is also aware of the dangers of the virus. All students received an email telling students to stay vigilant and to get checked if they are feeling symptoms.
As the virus grows overseas, many students preparing to study abroad this semester are concerned about the dangers and difficulties of air travel.  For students preparing to study in China, like junior global and cultural communications major Nicole Chong, the Wuhan Coronavirus is an even bigger concern.
"Hopes this is all cleared up soon," said Chong. She is set to leave for her program in the next coming weeks.
Chong is taking precaution and monitoring the news, hoping a vaccine is created before she leaves.
The W.H.O. has declined to announce the outbreak as a global health emergency. Scientists have identified that the virus "mutates easily and can jump from one human to another, making it very easy to spread from human to human with minimal to no contact" according to the Wall Street Journal.
"I was looking to buy a surgical mask and Walgreens, and CVS were sold out of it," Chong said. "Amazon is even selling it at double the original price."
"Most people don't panic they just take protective measures. People just want the city of Wuhan to stay strong," said a Suffolk student who wishes to remain anonymous.
Experts said that the mass travel restrictions, would do little to stop the spread of the virus outside of China, infected people may have already left Wuhan, according to the New York Times.
Leave a Comment
About the Writers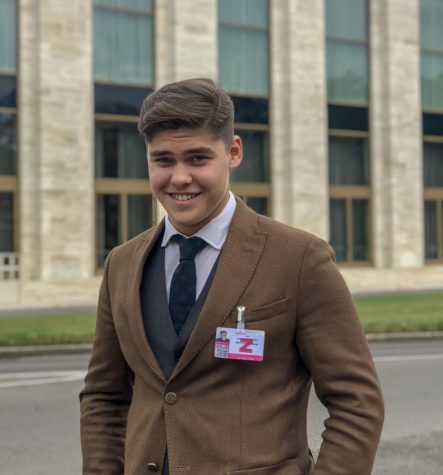 Murat Metshin, Asst. World News Editor | he/him
Murat Metshin is a sophomore majoring in print/web journalism. Born and raised in Russia, he spent three years in Switzerland, where he found his passion for international and cultural journalism.
While being interested in international journalism, Murat enjoys covering protests and civil rights movement, and exploring American culture, which is new for him. While working on The Journal, he hopes to improve his writing and gain a set of important skills.
Follow Murat on Twitter
@MMetshin
Email him at
[email protected]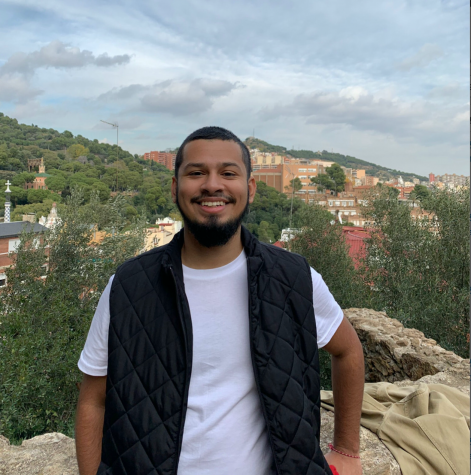 Oscar Torres, Staff Writer | he/him
Oscar is a Broadcast Journalism student that has a passion for storytelling. Using the skills he acquires he wants to emphasize the voices of the people he's interviewed and make sure they are being recognized. In the future, he hopes to be a news anchor. When he isn't working with The Journal he's probably playing basketball or looking for his next getaway trip.
Follow Oscar on Twitter
@MrOscarTorres