South Asian Student Association seeks to collaborate with cultures across campus
On a campus that capitalizes itself on diversity, the list of cultural clubs at Suffolk University grows longer and longer every year. One of the most recent additions to that list is the new South Asian Student Association (SASA), started by an excited group of sophomores.
"There's a good amount of South Asian students here," said SASA president Ayesha Fatima.
"It kind of felt like we lacked a South Asian student club."
Suffolk University currently has an Asian American Association (AAA) and a Southeast Asian Student Association (SEASA) as well, but SASA executive board members feel that this club will provide greater cultural perspectives within the community.
While there are a variety of clubs that represent different parts of Asia already established on campus, club members feel it is important to recognize the cultural differences from region to region. South Asian culture has its own uniqueness, just like any other region within the continent.
"Culturally, it is extremely different," said Fatima.
Although the club was primarily established to create a community for South Asian students, group members hope to learn more about other cultures and educate the public about their own South Asian culture.
"For students that come here from different countries, this is a huge difference for them and they don't experience cultural events that often," said SASA secretary and treasurer Bismah Laraib. "Having cultural events through our program, they can experience those without thinking that they're missing out on those events back home."
Although this is the club's first year, they hope to start having more events and collaborating with other cultural clubs on campus.
"Having co-sponsored events also brings in different people," said Laraib. "Not all of them would be from South Asia so they get to learn about our culture and we get to learn about their culture."
The club is looking forward to one of their first big events called "Fusion Festival" this Friday where they will be working with AAA and SEASA. The event will include performances by Fusion Dhamaka and Pasion Latina with lots of Indian and Korean food.
"It's sort of commemorating the Diwali which is an Indian festival," said Fatima. By including more groups in the event, members hope this event will expose more people to various cultures. "It's celebrating light and prosperity. We're going to have dance performances and games and stuff like that."
While the group is excited to hold events and work with other clubs, their main goal is to provide a community for SASA.
"I think sometimes international students, no matter what region they're coming from, miss out or sometimes struggle finding the right group," said Fatima. "I think we want to present a little sense of community for them."
The group meets twice a month in Sawyer room 1121, and all are welcome to attend.
"We want it to be welcoming for everyone so that everyone feels they have a place and that there's similar people to them. We all share the same culture," said Laraib.
About the Contributor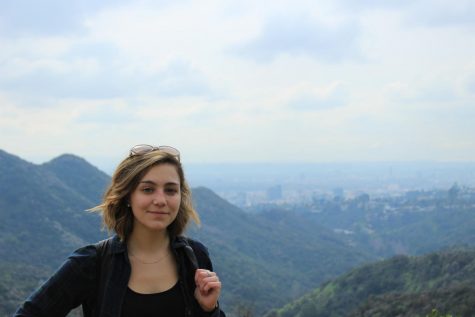 Amy Koczera, World News Editor | she/her
Amy has been writing for The Suffolk Journal since fall 2016. In addition to being the World News Editor, she is also the treasurer of the Suffolk Jazz Band, a Teaching Assistant, Resident Assistant, a member of The Journey program, and a Project Leader for the Center for Community Engagement. Amy is originally from Dartmouth, MA and studies Broadcast Journalism with a minor in Philosophy. When she's not in the Journal office, you can find her at the gym, the Esplanade or walking around campus wearing a backpack that's twice her size.
Follow Amy on Twitter
@AmyKoczera