Yes, "Thoughts and prayers" are enough
The country was stunned and heartbroken after waking up last week to yet another mass shooting of innocent people, this time at Borderline bar in Thousand Oaks, California. In total, 11 people at Borderline bar, as well as a Sheriff's Deputy were gunned down by a former Marine who lived with his mother. So far, no obvious motive has been found and most eerily, as CNN reported, the shooter is said to have made numerous posts on social media as he took the lives of people simply enjoying their nights out with friends. After hearing about the dreadful news, President Trump-along with praise for local law enforcement-tweeted, "God bless all of the victims and families of the victims."
Since the killing of 17 students and teachers at Marjory Stoneman Douglas High School in Parkland, Florida this February, a common refrain from those on the left in favor of stricter gun laws, has been "Thoughts and prayers are not enough." Additionally, after this recent tragedy, the mother of one of those slain in the mass slaughter, Susan Orfanos stated on local station ABC 7, "I don't want prayers, I don't want thoughts. I want gun control, and I hope to God nobody else sends me any more prayers. I want gun control. No more guns." Of course, nobody blames a mother who just lost her son at the hands of someone using a gun for being reactionary, but this cry for gun control moments after the deadly shooting and chastising those who offer their thoughts and prayers for the dead and injured was echoed by prominent members of the left. From Governor-Elect of California Gavin Newsom, California Senator Dianne Feinstein, to March For Our Lives activist David Hogg, the cries for an end to thoughts and prayers, and for the beginning of new gun control legislation were deafening.\
As is frequently the case in the case in these types of tragedies, calls for gun control in their wake are misguided at best, and carefully calculated to coincide with knee-jerk reactionism at worst. Simply put, more gun control would have done nothing to stop this shooting, and inconveniently for the gun-grabbing left, California already has the strictest gun laws in the nation, yet this act of evil still occurred.  
Universal background checks? California has required background checks through both state level and federal databases since 2016.
What about the gun show loophole? According to the Giffords Law Center, California regulates gun shows in a "comprehensive manner."
Mandatory waiting periods? California requires a ten-day waiting period before someone can obtain their legally purchased firearm.
Surely anyone is given a license to carry in California, like this shooter was, right? Nope. California is a "may issue" state-meaning that the decision as to whether someone is granted a license to own or carry a firearm is local authorities' to make on a case-by-case basis.
California has banned "assault" weapons, required a license to purchase ammunition, passed so-called "red flag" laws that empower individuals to petition the government to remove guns from a family member that they feel poses a danger to themselves or others at the price of due process, and requires all prospective gun owners to attend safety classes before they can exercise their second amendment rights, yet 12 people are dead of gunshot wounds in Thousand Oaks.
To borrow a phrase from Al Gore, the "Inconvenient Truth" that the left needs to confront is that gun control, no matter how much they want it, no matter how many politicians demonize the NRA for opposing it, no matter how many guns are declared illegal because of it, does not reduce, prevent, or deter others from committing gun violence.
Instead of looking outward and blaming pro-gun politicians, the NRA and its members or as President Obama put them, "Bitter clingers" for the deeds of a deranged individual, perhaps those in favor of gun control should look inward and examine exactly why their utopic model of gun control, California, was completely inept at preventing the massacre at Borderline.
Yes, "thoughts and prayers" are enough.
Leave a Comment
About the Writer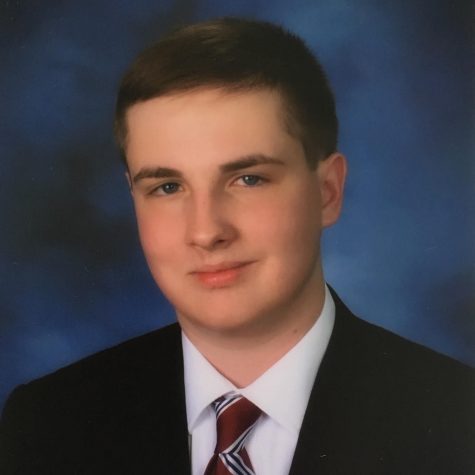 Nick Sammarco, Senior Staff Writer | he/him
Nick Sammarco is a sophomore economics major from Plainville, Mass. When he's not writing opinion pieces for The Suffolk Journal, he's hosting a weekly politics radio show with his friends or watching Boston sports teams win championships. Nick plans to enter law school after his time at Suffolk.
Follow Nick on Twitter
@nicksammarco