OPINION: States should elect if they are sanctuary states
Joe Biden was sworn into office after one of the most tumultuous elections in the history of the United States. Biden promised to be a president that would serve as a "president for all Americans."
Nearly two years later, — it seems that Biden has fallen short on his promises. Border towns all over the United States have been ravaged by illegal immigration.
It goes without saying: the United States borders are not secure—and this is an issue that must be addressed.
Some states in our country seem to incentivize illegal border crossings by flaunting their so-called sanctuary state status. 180 cities across more than 10 states have some form of sanctuary policy which incentivizes illegal immigration.
Florida Gov. Ron DeSantis came under fire from the left for his role in sending 48 Venezuelan migrants from San Antonio to Martha's Vineyard by use of planes chartered by the state of Florida.
DeSantis is only the latest Republican governor to send migrants from his state to liberal-leaning sanctuary states.
"States like Massachusetts, New York and California will better facilitate the care of these individuals who they have invited into our country by incentivizing illegal immigration through their designation as 'sanctuary states' and support for the Biden administration's open border policies," said DeSantis' communications director Taryn Fenske.
President Biden slammed the move by DeSantis saying, ". . .[I]t's reckless, and we have a process in place to manage migrants at the border."
Biden may have already forgotten, but in late 2021, he sent over 70 flights of undocumented immigrants from the southern border to Jacksonville Airport in Florida because the facilities on the southern border were over capacity.
According to Larry Keefe, who serves as DeSantis' "public safety czar," there were an average of 36 people aboard each flight.
State and local officials received no notice about these flights, sent by Biden, that arrived in the dead of night.
Unlike Biden, DeSantis sent this flight in the middle of the day, so Massachusetts officials could properly deal with the problem. In response to the flight's arrival, Massachusetts activated the state's National Guard and relocated the migrants to Joint Base Cape Cod.
If the left actually cared about undocumented immigrants, perhaps they would have criticized Biden when he was secretly flying them to states that may not have been prepared for their arrival. Instead, they stayed silent.
Republicans have made their stance on immigration quite clear — legal immigration is important to our great nation. This nation was built on the backs of immigrants who moved to the United States of America to achieve the "American Dream."
However, if an individual wishes to live in our nation, they must do so legally.
Our country does not have the means to accommodate the needs of the five million undocumented immigrants that have arrived during Biden's tenure in the White House. Instead, we should be focused on accommodating the needs of Americans — including legal immigrants, homeless Americans and those who have been put into economic hardship as a result of the COVID-19 pandemic.
Florida has made it clear that it has no desire to become a sanctuary state. The people of Florida have not voted to become a "sanctuary state," so they should have zero obligation to take in undocumented immigrants. This is a burden that should fall onto states that have voted for these policies, and if Democrats have an issue with taking in migrants—perhaps they should reconsider their "sanctuary state" status.
View Comments (1)
About the Contributor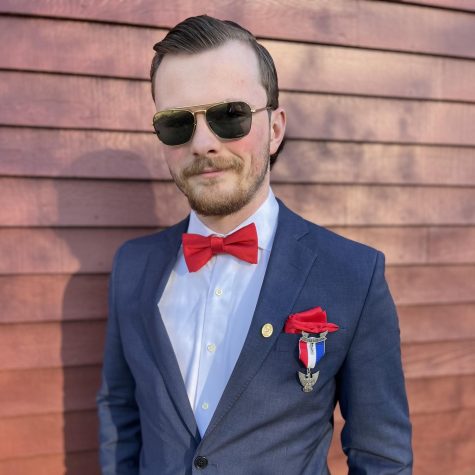 Harry Murphy, Staff Writer | he/him
Harry is a junior Broadcast Journalism major from Walpole, Massachusetts. Harry is an Eagle Scout who enjoys being outdoors, and loves spending time with family and friends. In his free time, he enjoys running around the city, or watching any of Boston's four major sports teams. After graduation, Harry hopes to work as a political correspondent.