Mueller takes aim at Russia: Indictments in probe continue
Special Counsel Robert Mueller's office released a 14th indictment that targeted the Dutch attorney Alex van der Zwaan on Tuesday morning in relation to the investigation into Russia's meddling with the United States' 2016 presidential election.
The indictment accused van der Zwaan of making false statements to the FBI "willfully and knowingly," including communication with lobbyist and American political consultant Rick Gates and an individual labeled as "Person A," according to the indictment.
The Russian government denied that it meddled in the Donald Trump campaign during the Kremlin's first remarks on Monday after the first wave of 13 Russian nationals were indicted Friday. The charges against the Russian nationals were on charges of conspiring to defraud the U.S., according to multiple news reports.
Spokesperson for Russian President Vladimir Putin, Dmitry Peskov, told BBC News that the indictments provided "no substantial evidence" of Russian interference.
As for sophomore Politics, Philosophy and Economics (PPE), History major and former Republican turned Democrat Matt O'Brien, the indictments did not surprise him.
"The evidence has proven interference by the Russians time and again," said O'Brien to The Suffolk Journal on Tuesday afternoon after news broke of van der Zwaan's indictment.
Senior Business Information Systems major Alexi Korolev, who is originally from Moscow, has said he does not identify as a Trump or President Vladimir Putin supporter in recent interviews with The Suffolk Journal. Korolev told a Journal reporter that Russian citizens, as a general population, supported Trump throughout the campaign trail much more than Democratic nominee and former Secretary of State Hillary Clinton. However, this same support may not have trickled into the Trump presidency, according to Korolev.
"One of the major reasons for that is simply because Clinton had expressed herself rather hostile toward Russians, whereas Trump has always been fond of Russians and wanted to extend our beneficial business partnership. The Russian media also did a fine job of portraying Trump in a much better light," said Korolev. "But that was a year ago."
Mueller laid out the charges against the Russian nationals as well as three Russian entities on Friday, according to multiple reports.
The indictment described in detail that actions against the U.S. political system, which began as early as 2014 when the Russian organization Internet Research Agency began interference that included the 2016 elections, according to the indictment.
The Russian nationals had allegedly posed as citizens of the U.S. and operated social media pages and groups that would attract American audiences under false personas. Two of these Russians are said to have traveled to the U.S. in 2014 in order to gather intelligence for such operations, according to Mueller's indictment.
For sophomore PPE major Geoffrey Scales, who has actively identified as a Trump supporter said that the recent indictments serve as a telltale sign that "something happened" with Russia.
"Whether that be their own interference in our election or some sort of collusion with the Trump campaign, the truth needs to come out," said Scales to The Journal on Tuesday night. "Whether President Trump likes it or not."
Throughout the weekend, Trump went on a "Tweet storm," after the indictments were released.
"I never said Russia did not meddle in the election, I said 'it may be Russia, or China or another country or group, or it may be a 400 pound genius sitting in bed and playing with his computer," Trump tweeted early Sunday morning. "The Russian "hoax" was that the Trump campaign colluded with Russia – it never did!"
White House Press Secretary Sarah Huckabee Sanders told reporters during a live press conference on Tuesday afternoon that Trump "has been very hard on Russia."
Trump continued to look to Twitter in order to broadcast his opinion on the indictments throughout President's Day.
"Obama was President up to, and beyond, the 2016 Election," Trump tweeted Monday morning. "So why didn't he do something about Russian meddling?"
For O'Brien, he said it is time for Trump to step up and admit Russia's interference.
"Now it's time for our president to condemn Russia for their actions," said O'Brien. "If he won't, it's time for the people to do it for him."
View Comments (1)
About the Contributor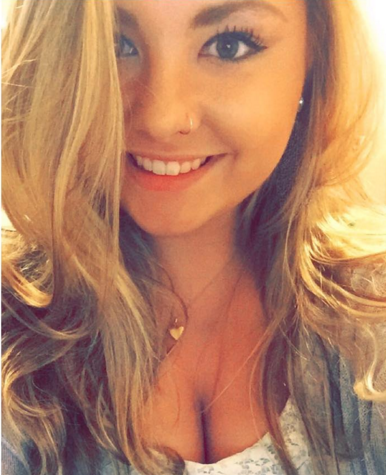 Alexa Gagosz, Previous Editor-in-Chief
Former Editor-in-Chief of The Suffolk Journal, fighter for equality and former World News Editor. Most likely found in The Journal's office, getting lost in the Massachusetts State House or frolicking around Boston Harbor. Thrives off of investigation pieces that consume her.