Suffolk Law graduate receives recognition for years of work
This year Suffolk University's Law School saw the graduation of Cherina Clark, a student that filled her resume with a laundry list of high profile clerkships, internships and outreach programs for other local kids who are not yet on a path of legal studies.
Clark's time at Suffolk resulted in a Juris Doctor in Business Law, and time served in the Black Law Students Association, as the Council of Presidents Liaison for the Student Bar Association, as a member of the university President's Diversity Task Force, the National Association for the Advancement of Colored People and the Business Law Student's Association.
Clark spent more than 13 months as a judicial intern, having worked on research and legislation drafting for bankruptcy, employment strategies and overcriminalization. She also has worked for over six years with the volunteer organization Rosie's Place that provides resources to women that have struggled with homelessness and poverty.
In her time as the former president of Suffolk Law's Black Law Students Association, Clark has worked to provide training opportunities for Boston public middle and high school students that may have a similar background to herself. Another goal of Clark's has been to prepare the teens for interactions with police officers and to help them understand when an officer may have crossed a boundary.
A leading news source for legal education, The National Jurist, named Clark and 24 other law students from around the country as 2017's Law Students of the Year. The National Jurist described a great law student as, "students [that] leave their marks on their law schools and the surrounding communities before going off and doing great things in the real world."
Clark was unable to be reached before the publishing of this article.
Some of the projects Clark worked on include drafting legislation to aid the State of Michigan's dealing with the Flint water crisis, participating in the Marshall Brennan program to teach inner-city students the legal foundations of search seizure, acts of protests and more.
As a first generation student, part of her student outreach was intended to provide others like her a more complete idea of what law school is about, and the resources they will need to succeed in the same ways that she has.
Clark has written that she has, "plans of pursuing a career in corporate law upon graduation."
Leave a Comment
About the Contributor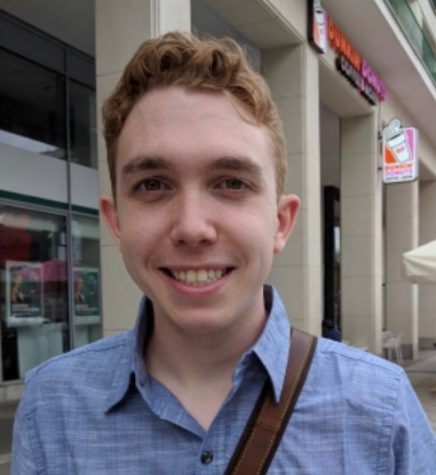 Kyle Crozier, Former News Editor
Kyle is a senior environmental studies major from Rhode Island, and has written for the Journal since 2017. When he is not covering science events in and around Boston, Kyle is working to pursue a career in urban sustainability and possibly attend Grad school. He loves animal facts, Poland, and animal facts.