Moulton challenges Trump, addresses Russia's ties to election
United States Congressman Seth Moulton sat down with Boston Globe reporter Joshua Miller on Thursday for a "Live Political Happy Hour" on Boylston Street, where the Marine veteran discussed his critiques within his own party, the current administration's ties to Russia and tensions between the branches.
Moulton, who supported former Secretary of State Hillary Clinton throughout the campaign trail, said that one of his largest frustrations after Nov. 8 was that the democratic party's leaders asked, "what are we going to do" instead of implying "we need to change."
"You may not have been the biggest Clinton fan but if you voted for [current President Donald] Trump over her, there's a problem," said Moulton to a room of reporters, constituents and democratic party backers. On the second floor of the AT&T store, patrons absorbed Moulton's words and asked their own questions to accompany the string of hard hitting ones Miller came armed with about recent political rumors and strains.
Moulton explained that it was going to be the job of all democrats to show the American people a new vision.
"I want to talk about not how we lead in the next year, but the next 20 years," said Moulton. "And I don't think people in the Democratic party are [now] doing that."
As the 38-year-old looked back on former President Barack Obama's presidency and noted that the past eight years did not "have any scandals throughout the entire presidency," and contrasted it to today's political climate.
Recently, the story behind Russia's involvement in the election has swirled from the FBI offices to intelligence communities and Congress' committees that are "looking into the situation." Several news reports have congressmen on record that have claimed it is "hard to deny" that Russia tampered with the election. Trump's alleged relationship with Russian President Vladimir Putin has spawned a host of indictment toward the current administration, which has led some Americans to believe the nation is not in full control of itself.
"One thing that Putin does is when he gets a little bit, he takes a lot," said Moulton on Russia's involvement in the election.
The now president ran his complete campaign on "making America great again," in the sense of bringing jobs "back" to the U.S. In rural areas of the country, he has promised the blue collar workers that he will reopen coal mines, factories and mills.
Moulton, though, said not all of these jobs will be possible to bring back in the twenty-first century.
"We have a president that is telling us that we should go backwards," said Moulton as he explained that even if some of the coal mines could reopen, there would be machinery that would prevent the mines from having to hire a slew of workers.
Said Moulton on the future "our jobs are changing."
However, the congressman did hint that losing these jobs would not necessarily make a negative impact on the country, as there are always waves of changes that America goes through.
"America has always succeeded because of our talents across the country," he said.
As a veteran who served a total of four tours of duty in Iraq from 2003 to 2008, does not typically discuss his war stories and remains a fighter for veterans' health care reform, said that he has even seen a change in those serving in the Middle East today.
"When we ask our troops in Syria what they are fighting for, they don't know," said Moulton.
Moulton's decorated career as a member of the Marine Corps as well as in Congress had led some to speculate if a run for a higher office is his next tactical move.
"If there's an opportunity to serve more effectively than where I am I'll do it," said Moulton.
Leave a Comment
About the Contributors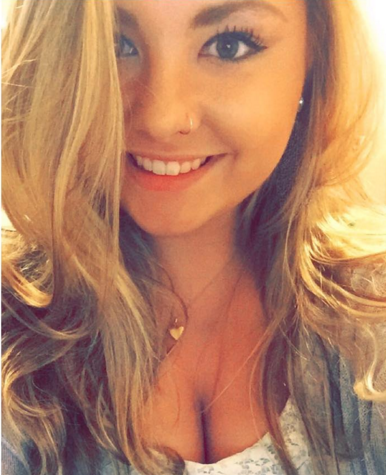 Alexa Gagosz, Previous Editor-in-Chief
Former Editor-in-Chief of The Suffolk Journal, fighter for equality and former World News Editor. Most likely found in The Journal's office, getting lost in the Massachusetts State House or frolicking around Boston Harbor. Thrives off of investigation pieces that consume her.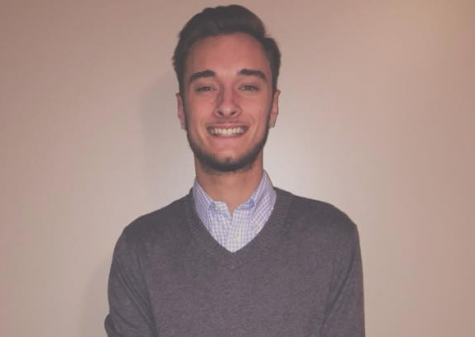 Chris DeGusto, Past News Editor
As someone who truly has no idea exactly what he wants to do in life, Chris' desire is to help those he cares about achieve their dreams. Chris welcomed a role that he never envisioned himself in; one that drives him insane.
Chris loves to tell stories, hence his passion: writing. If he's not in The Journal's office, you can find him catching up on the Sox or Celtics, studying the stock market or (unfortunately) riding the T to his favorite place in the world, Boston.
One day Chris hopes to write a book, well, actually finish a book he has already started. With a plan to travel the world and provide insight about his life experiences through his writing, Chris will always be attached to the city he calls home. And while he loves Boston more than anything, one reason why his book is not finished is because it doesn't have a suitable ending; he has a hunch that one day life will lead him to the west coast, to write him a new story.