Vanessa Carlton: latest album, tour dates and new sound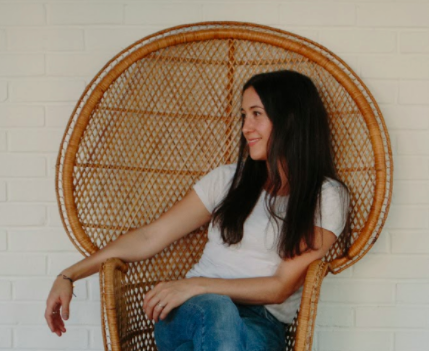 Once part of the "one-hit-wonder" club, Vanessa Carlton is returning to the stage scene with a renewed sense of purpose and self.

Everyone in the English-speaking world knows her for her hit single, "A Thousand Miles." A decade after it's initial release and crowds still lose their minds after hearing the first eight notes. It's iconic.

A full year after releasing her latest album, "Liberman," Vanessa Carlton has toured the country promoting her work. Transformed from the once teeny-bop sensation into a fully grown and confident woman, Carlton has reached a point of comfortability in her life with regard to her music and image.

"Liberman," according to Carlton is her first concept album in terms of applying to a certain aesthetic. She said that she wanted the album to play chronically, a record that people can listen to when they walk down the street with headphones on. Carlton said she challenged herself lyrically and musically in order to transport her listeners to a different zone in terms of mood and thought.

"Liberman," compared to the majority of her other albums, has an exceptional indie-rock feel to it. If Lana del Ray met BORNS, their sample album would be identical to the sound generated throughout "Liberman." It's soulful and dreamy, yet retains an upbeat tempo that really drives the listener to keep interested.

Carlton said that "Liberman" really pushed her into a zone where she felt comfortable and is able to continue to grow.

"I was always kind of looked at as this piano-pop girl and I was trying to fill that role, which is my own fault. 'Liberman' was me really getting my feet under me, and really launching into the world of collaboration and this kind of tone and sound that I felt I was and never felt I had the freedom to create," she said.

Like any young singer or performer, Carlton reflected on the fact that she felt she may have been thrown into the industry at an age that was too young for herself to be able to fully accomplish what she wanted to as a performer.

"It was a real hurdle to come out of the gate with a big song, and a look that was, in a way, very commercialized. It was a big challenge to kinda do follow ups from that and then recover from it and then start over again. I'm in a place where I always dreamt of being. I'm not a good pop star so where I am now is a really cool place to be," she said.

Traditionally, in the rising 90's and early 2000's era, "traditional pop stars," were sugary sweet eye candy that sang upbeat breakup songs or broken hearted ballads. In retrospect, had Carlton continued to go down that more traditional road, she most likely would have succeeded based on the sound she was producing. But according to Carlton, that road was never where she truly wanted to go.

As she has grown and changed her sound and image, Carlton said that she feels as though her music reflects that change, and in order for herself or any artist to be their most authentic self that this realization is an obligation to hold themselves to.

"I didn't know what I was doing so it was very much his sound too, it was nice to just separate myself from all that and find the artist that I'd always dreamt of working with and kind of starting over outside of the fray."

On her current tour, Carlton has addressed her many fans who have followed her over the course of her career. She told The Journal that people have been surprised by her live shows, especially those who have enjoyed her last couple of albums. Carlton said that she tends to appease her fans by usually playing "A Thousand Miles," and "White Houses," at the beginning of her set before launching into her newer works.

As an early 2000's pop icon, Carlton realized that she holds that title to a certain standard as well as to many of her fans. She said that she feels as though her live shows have helped some of her fans transition from her once piano-pop sound to this brand new image where she can communicate her emotions and ideas in a way that is true to her. According to Carlton, this new place in her life is where she feels like the artist she was meant to be.
"The shows have been great. The affirmation to follow your instinct is usually the right way to go."

Vanessa Carlton will be coming to Boston March 6 at The Sinclair. For information regarding her tour or new music, visit www.vanessacarlton.com
Leave a Comment
About the Contributor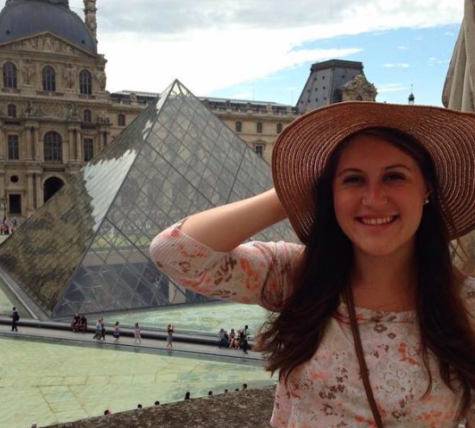 Felicity Otterbein, Past Arts Editor
As a member of the Best Friends of Friendly's Ice Cream Club, Felicity enjoys not taking life too seriously. She appreciates all walks of life and accepts all those who are willing to share a smile. 
As the Arts Editor, she enjoys uncovering new music and discovering the hidden gems of the Boston and Suffolk arts communities.  She enjoys supporting both her friends and university by attending and reviewing Suffolk-based art by featuring the array of talent that can be found on campus.
She prides herself on her uncanny ability to document every waking moment of her dog, Shadow, and can most always be found with an iced coffee in her hand. If you're looking for her, she's usually at her desk inside of The Journal office watching SNL reruns or galavanting through the Isabella Stewart Gardner Museum.