Vote "no" on question two for all students
In the recent history of American education, charter schools have arose as an 'alternative 'option for parents whom live in failing public school. A "no" vote on question two would not raise the cap on charter school funding and therefore protect public school funds already in place. Charter schools were created for the intent to 'fix' failing public schools. Yet all charter schools do is risk an already highly successful public school system in place.
Massachusetts residents, I hope it doesn't surprise you that you're the best state in the nation for public education. I'd like to remind the residents of the Commonwealth that the way you achieved this ranking is through thoroughly funding your public schools. You did not get there by giving vouchers to private schools or splitting money away from a public school to create a charter school. In the most recent national data from Stanford University 83 percent of charter schools do the same or worse than public schools. Not even 20 percent of charter schools do what they were intended in becoming better than the public school itself.
In this year alone the Commonwealth's public schools will lose $450 million to existing charter schools taking away money from our already highly ranked public school system. These funds could've been used to make our public school improve substantially more than it is currently yet we are stopped by the funding of more unregulated charter schools. If approved charter schools will take away an additional $100 million for a total of $550 million.
Not only is there financial implications but curriculum based concerns as well. Charter schools sign contracts that allow them to choose their own curriculum and teaching styles to meet the individual needs of their students. The contracts exempt charter schools from state regulations to provide a balanced curriculum. One could go to a school where the focus is very much on science labs yet the student may struggle to write a simple paper once they are in college or vice versa. Regulations for a balanced curriculum allow for students to be wholly prepared for the next step, unfortunately with charters it is a risk endangering the future of its student in that next education level leap.
We must also take into account that charter schools risk teachers pay and turnover as well as a student's quality of education.  Since charter schools have much autonomy over the school compared to that of a public school the school can hire unqualified teachers thus affecting a child's quality of education. Not only does it hurt the student it also affects the teachers, at which most charters educators are stripped of collective bargaining rights thus endangering the value of an educator. In my home state of Indiana turnover of teacher is at 20 percent because the salary isn't enough to live off of, a testament to how valued education is in the state, Massachusetts cannot risk or afford to lose great educators.
Privatization is also a challenge of private schools and charters allow for the private market to profit off of subsidized charter education. Charters take funds away from public schools and make them a source of revenue for private investors in a diverse number of ways. Although most charters are non-profit, some are for-profit, and many charter school buildings are owned and operated by private landlords. Real estate investor and landlords profit from taxes that are given to a charters school operations.
A "no" on question two allows for public schools to be even better and create a new and unprecedented higher standard of public education. A "yes" on question two risks Massachusetts already top of the nation ranking. We must not defund a system in which so many our being provided the strongest education in the country.
About the Writer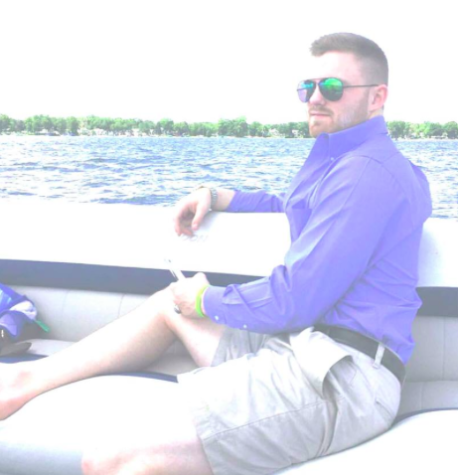 Ian Kea, Staff Writer
Hailing from the Hoosier State, Ian is a History and Government major in his Junior year. A political junkie by nature, Ian labels himself a 'Democratic Socialist' and sees it through in his writings. In his downtime he is either training his clients at the gym, taking a stroll through his North End neighborhood or in line at Dunkin'. He hopes to one day be an agricultural lobbyist.